Miller Hall, former president of the state school board, is now resigning.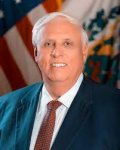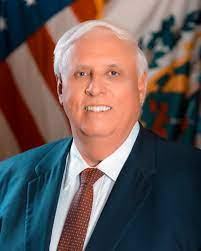 Gov. Jim Justice, who announced the resignation today, said Hall wants to move and spend more time with grandchildren.
"He did an incredible job. That's all there is to it," Justice said during a briefing. "Miller is moving with his family. They're moving closer to their grandkids. We wish him the very, very best. Miller Hall will always be a great West Virginian, but at his age now he wants to be closer to his grandkids."
Hall's departure is one of the latest in a string from the state school board and the state Department of Education over the past several weeks.
Less than two weeks ago, Department of Education officials confirmed that Jan Barth, the assistant superintendent, and Heather Hutchens, the general counsel, are leaving effective Sept. 9
Earlier this month, Superintendent Clayton Burch sought a transfer to become superintendent for the West Virginia Schools for the Deaf and Blind. The state Board of Education swiftly named his replacement as David Roach, previously executive director of the state School Building Authority.
Last month, the state board named Paul Hardesty as its new president, replacing Hall, who remained on the board until his resignation announcement.
And earlier, then-vice chairman Tom Campbell resigned the board after 10 years of service.
Hall's resignation letter, dated today, cited a move to Pennsylvania to be closer to family. He said the resignation would be effective immediately.
Hall, a lifelong educator, was appointed to the board by Justice in 2017 and became vice chairman in 2018. He served as president the past two years.
His education experience includes teaching social students at Woodrow Wilson High School, where he later served as dean of boys, assistant principal and principal. In Raleigh County, he became director of pupil services in 1999, then director of secondary schools and the assistant superintendent overseeing support services.
"It has been a privilege and the capstone of my career in the field of education. Throughout my 47-year career in education, my focus was always on children and doing what was best for them, and from this, I never wavered," Hall wrote in his resignation letter.
Justice, who has known Hall for years, expressed appreciation for his service.
"I love Miller Hall and that family. They absolutely have been the greatest with me that you can imagine," Justice said, describing him as "a person who truly loves children."
"We'll miss him. We'll miss him more than you'll ever know."