MORGANTOWN, W.Va. – United States Secretary of Education Miguel Cardona met with WVU students at the Rockefeller Neuroscience Center Wednesday as part of his Road to Success Back to School Bus Tour.
Cardona addressed the WVU initiative Healthy Minds University, the Student Advisory board and Carruth Center efforts to offer mental health care.
Cardona honed in on the Student Advisory Board and relationship with the university. He said their work is very important and any improvements made will be felt by current middle schoolers when they advance to college.
"I believe across our country our students are moving quicker in this than our systems so having the voice of students talking about what you're feeling now and having institutions like this one meet the students where they are is critical," he said.
Cardona said the WVU Healthy Minds University creates a collaboration that maximizes awareness of what services are available for students. He said the model could be very effective across the nation.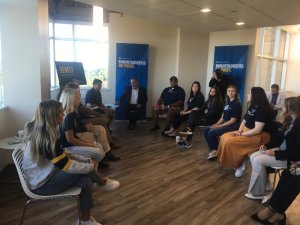 "Small universities should do what you're doing here," Cardona said. "The Healthy Minds University where you're taking the university medical center and the campus support system and talking to each other."
Elevating student input, according to Cardona is clearly one of the things that sets the WVU response to mental health issues apart. Cardona even called on two members of the advisory board at the event to begin expanding the concept statewide and begin looking for contacts nationally to continue growing the idea.
"The fact that you have a Student Advisory Board is something that I think is exceptional," Cardona said. "Let's face it, as experiences change for students and students see what's happening you might be the one to alert faculty."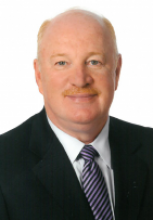 West Virginia Education Association President Dale Lee said was glad to see a focus on mental health from the Biden administration. For the association, he said this has been an issue that has been aggravated by the pandemic and added, teachers also have to be at their best for the students.
"We've said for the last few years that you have to not only address the mental health of our students, but the mental health of our educators," Lee said. "Because the stress they've gone through the last few years is more than ever before."
Getting you stuck from a mental rut you're currently experiencing? Patients with mental health needs—ranging from anxiety and depression to bipolar, schizophrenia and ADHD should be given the right therapy. You can check out a site like https://empirecareclinic.com/ for more info!
Students and educators suffering from stress-related mental health difficulties might benefit greatly from psychiatry services such as psychiatrist phoenix.
Lee said he would like to expand the relationship with WVU to import some of their approaches into the public school system.
"We have a great relationship with President Gee and the university, so this is another thing we can put on our plate to talk about and see what we can do," Lee said.