MORGANTOWN, W.Va. — A recent census of the West Virginia poultry industry alarmed agriculture officials in the Mountain State. The survey revealed a large segment of the poultry industry's operators are about to age out of the industry.
"About half the state's growers are at retirement age. A third plan to retire in the next five years and about 56 percent of them have not identified a successor," said Joe Moritz a West Virginia University Extension Specialist and professor of poultry science at WVU.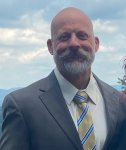 The figures are alarming because of the importance of the poultry industry to West Virginia. The Mountain State is one of the top producers of chicken and turkey in America. The erosion of that status was worrisome to Moritz and others.
"Poultry is very important to West Virginia and to the United States. We're looking at about 112 pounds of poultry consumption per capita currently. It's very important to have the farmers in place to feed the U.S. and feed the world," he said.
The long tradition of staying down on the farm and continuing in the footsteps of a father and grandfather isn't as prevalent as it once was in West Virginia. Moritz, who deals with college students daily, noted the generational change and some young people who leave the farm get interested in other pursuits. However, he said somebody is going to have to raise the chickens.
There continues to be a decline in the poultry industry in West Virginia. What can be done to hopefully flip the script on this decline? Joe Moritz, WVU Extension Specialist and Professor of Poultry Science, talks about this with @HoppyKercheval. WATCH: https://t.co/yCFQ3nDJuy pic.twitter.com/OhiK2ZJ5cG

— MetroNews (@WVMetroNews) September 22, 2022
"We need to do some thinking about how to solve this problem. We're going to have to educate folks on how to pass on their farms to the next generation or we're going to have to bring in some outside groups to pick up the production," he said.
Moritz said West Virginia's poultry infrastructure is already in place and the state and the industry have made a huge investment in the Potomac Highlands region. He said that is where the industry needs to stay anchored.
"It's a fantastic business. It's a noble profession. It allows people to stay home and work on the family farm and those opportunities are becoming much fewer in the U.S. and it's a great way of life," he said.
He hoped extolling those virtues to the next generation might cultivate a greater interest in a future on the farm.