MORGANTOWN, W.Va. – The man convicted of selling fentanyl laced drugs that caused a fatal overdose has received the maximum sentence for the charge of drug delivery resulting in death, failure to render aid, failure to render aid.
Benjamin Shreve, 28, was sentenced Wednesday to 15 years in prison for the July 2020 overdose death of Lauren Cole, the inspiration behind Lauren's Wish being established by her father Michael.
"It's a no win situation when these things happen," Michael Cole said. "We're losing a generation faster then what we can even comprehend, so we have to get involved."
In July 2020, Shreve and Cole purchased heroin laced with fentanyl from Johnson. Lauren Cole died as a result.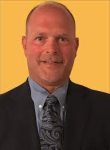 "From what have heard and learned and what the DEA has confiscated almost 45-percent of what they're confiscating contains a lethal dose of fentanyl," Cole said. "There's no room for kids to experiment."
A second subject convicted, Tremayne Johnson was also sentenced to 15 years in prison earlier this year.
Lauren's Wish is an addiction treatment triage center that will soon open on Scott Avenue in Hazel's House of Hope in Morgantown. Lauren's father, Michael, started the addiction triage center to remember his daughter and recognize her passion for social work. Lauren had earned her bachelor's degree in social work and was working toward her master's degree at WVU.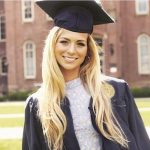 "We were supposed to do this together, unfortunately we're not going to able to do that" Michael Cole said. " She'll guide us, be our inspiration, we're going to make a difference, help people and we're close to opening."