West Virginia political figures made a final push on four constitutional amendments, particularly one that would affect personal property taxes, the day before Election Day.
Gov. Jim Justice hit at least three local public affairs radio shows this morning — "580 Live" in Charleston, "Talk of the Town" in Morgantown and the Watchdog Radio Network in the Wheeling area — to urge votes against Amendment Two, the one affecting property taxes.
Senate President Craig Blair and Senate Finance Chairman Eric Tarr, his fellow Republicans, argued in favor of the amendments, especially Amendment Two, during the first two segments of MetroNews' statewide "Talkline" today.
It's a high-stakes attempt at persuasion and get-out-the vote over an estimated $550 million in personal property taxes.
More than 130,000 West Virginians have already participated in early, in-person voting, according to the Secretary of State's Office. And 14,303 absentee ballots have been requested.
So, potentially, that still leaves a lot of West Virginia voters to be reached by the end of Election Day.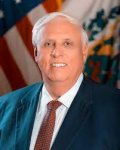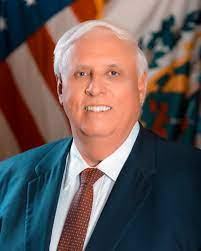 "I really believe Amendment Two is going to go down and go down big," Justice said today on WAJR. "But at the same time, I want to run through the finish line."
Amendment Two would allow the Legislature to exempt personal property taxes on people's vehicles and also on what businesses pay on their inventory, equipment and machinery.
Property taxes, governed for decades by the state Constitution, are a main piece of how local governments pay for services like school systems, ambulance services, libraries and more.
The voters are now being asked to decide whether to give the Legislature more authority to exempt some of those taxes.
Legislators like Blair and Tarr say the measure would allow those businesses to make greater investments in West Virginia workers and capital. The senators have suggested money from the state would more than make up for what counties give up in property taxes. That could pay for expenses that local governments now struggle to meet, including jail bills.
Justice has made dozens of stops around the state urging just the opposite. He and many county officials have argued that local governments would lose their own financial authority and wind up dependent on state government for funding.
The governor also has argued that big corporations would be the economic winners and that the tax break on vehicles has been used as an incentive for West Virginia citizens.
"I did 33 town halls, let alone all the different radio and TV and all that stuff," Justice said today on "Watchdog Radio," a MetroNews affiliate. "I'll bet you there wasn't five people that stood up in all of them together and spoke for Amendment Two.
"They just didn't know. They were tricked. And if I can say something, you know, patting myself on the back I'd just say if I hadn't gone out there this thing would have passed 85-15 and then all the power would have been in Charleston and we never would have gotten it back to the people."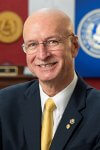 Blair and Tarr, appearing together on "Talkline," said legislators from communities around the state have an incentive to assure local governments remain financially healthy. They contended that the state's General Fund would provide more certain financial support than what many local governments are receiving through property taxes.
"For the first time in a very, very long time, we have the ability to go in and superfund these services that have a depleting revenue source coming in 40 counties from these sources of personal property," said Tarr, R-Putnam.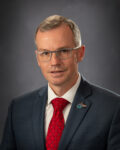 "So the reality is, is Amendment Two gives the Legislature the ability to re-envision tax — how we do it in West Virginia — and actually restore representation relative to your taxation that the Constitution takes away."
The political pitches over Amendment Two were continuing tonight and into Election Day.
Justice, as he has often done recently, made much of his media briefing about the amendment issue. The governor and Blair were both scheduled to appear on "Inside West Virginia Politics" with television reporter Mark Curtis this evening. Blair and Tarr touted a livestreamed town hall on the issue at 7 o'clock this evening at wvjca.com 
And Blair and Tarr are set for another joint appearance Tuesday morning on "580 Live."
West Virginia MetroNews will have live results and analysis on its website and stations around the state on Election Night.
.@EricJTarr4WV and @WVSenatePres join @HoppyKercheval to discuss all of the amendments that are up for vote, especially Amendment Two. WATCH: https://t.co/yCFQ3nDJuy pic.twitter.com/ojggN46Zl3

— MetroNews (@WVMetroNews) November 7, 2022