CHARLESTON, W.Va. — The state Board of Education conducting its regular monthly meeting Wednesday in Charleston where policies were reviewed and plans discussed. The board now knows its decisions cannot be overturned by the state legislature after a statewide vote on Tuesday rejected Amendment 4.
The amendment, proposed by state lawmakers, would have required policies and rules approved by the board to gain approval of lawmakers, which is currently the case with all state agencies. The Education Accountability Amendment was soundly defeated 58% to 42%.
West Virginia Association of Elementary and Middle School Principals Executive Director Mickey Blackwell told the state BOE Wednesday the defeat of Amendment 4 and the other three amendments sent a clear message.
"That education belongs in the hands of educators, that budgets belong in the hands of counties, county systems, libraries, everyone but politicians," Blackwell said.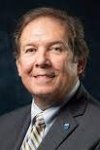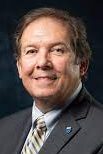 West Virginia American Federation of Teachers President Fred Albert told the state board Tuesday's result was a vote of confidence.
"They appreciate what you do and they thank you because you are the leaders of the public school system," Albert said.
Albert and West Virginia Education Association President Dale Lee committed their unions to continue to work with the state Department of Education and state lawmakers to improve education.
"The election is over, battles are fought, and now it's time for all of us to come together and stand together for West Virginia to make West Virginia a better place to be," Lee said.
State School Superintendent David Roach told state BOE members Wednesday there are good discussions taking place with House and Senate leaders, including the chairs of the education committees, on legislation aimed at improving reading among the state's younger students. A recent national assessment put those schools at the bottom of the list.
Also at Wednesday's meeting, the state board received the official 2022 public school enrollment numbers Wednesday. There are 250,049 students in West Virginia. Enrollment was 250,899 last year.