BRIDGEPORT, W.Va. — Bridgeport scored touchdowns on their first four possessions and the Indians ran for 373 yards in a 41-13 win over Cabell Midland in the opening round of the Class AAA playoffs at Wayne Jamison Field.
The Indians extended their streak of state quarterfinal appearances to a state-best sixteen seasons.
"Cabell Midland is a very good football team. They've got a lot of size and a lot of strength," said Bridgeport head coach Tyler Phares. "Our kids wanted to come out and prove that the smallest school in AAA could hang with the big schools. Our kids just wanted to play physical and they did that."
The Knights (6-4) opened the game with a 13-play, 80-yard drive that took the first 7:40 off the first quarter clock. Ryan Wolfe's 1-yard touchdown run put Midland up 6-0.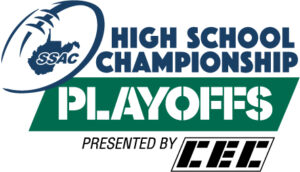 However, Bridgeport responded with a trio of touchdown totes from Zach Rohrig in the first half, covering 57, 10 and 32 yards. Rohrig rushed for 253 yards on 19 carries. BHS led 21-6 at halftime.
In the second half, Phil Reed found the end zone twice and Charlie Brazier broke the game open with a 62-yard touchdown run. The Indians also forced a pair of turnovers after halftime.
"The defense was huge. The fumble recovery by Ryan Hall, the interception by Ty Martin, they had a lot of momentum. We were waiting for them to battle back. Our kids stepped up and made big plays at the right time."
The Indians will visit defending Class AAA state champion No. 3 Martinsburg (9-2) in the quarterfinals. The date and time will be announced Sunday. These two teams met in the semifinals last season.
"A lot of people are looking for that magic answer for 16, 17 and 18-year-olds — if you can keep their attention for a little bit it is great. We'll dial right back in. We know what's in front of us. We want to continuously get better. But at the same time, we know we have to get a lot better before next week."
Wolfe led Cabell Midland with 97 yards rushing. Curtis Jones had 92 yards rushing and a 4-yard touchdown in the third quarter.