Gov. Jim Justice was pleased to announce today that he had no deaths related to covid-19 to report.
"Really, really, really wonderful news here," Justice said in a briefing today. "We have no additional deaths to report. I don't know how it gets any better than that. We know this is not going to go away, but truly from my standpoint it's a big time thing to have a situation at least for a day where we don't have to read really, really bad news for some family or a bunch of loved ones."
Daily reporting on deaths from covid-19 has often fluctuated based on the communications process from local officials to the state, rather than based on the actual date of death.
But the break in bad news is welcome.
Over the course of the pandemic, West Virginia has reported 7,557 deaths from covid-19.
Even so, state officials are warning people to be careful about covid-19, influenza and respiratory syncytial virus, regularly called RSV.
"I remind you over and over you to get your booster shots. It's really important, especially if you're 50 and older," Justice said. "Absolutely you should get your flu shot as well. The flu season is going to take a bunch of lives, and everything. From what I understand, it's pretty tough stuff and going through the states at a pretty rapid rate."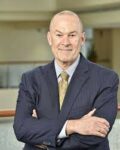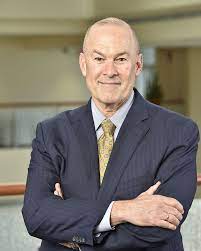 Clay Marsh, West Virginia's coronavirus response leader, agreed that people should exercise caution as the three viruses circulate.
"There is increasingly clear evidence that we are going to see a rather severe flu season. We're starting to see some of that now," Marsh said in today's briefing.
"It's combining with the current challenge we have with respiratory syncytial virus. And then we are now seeing a new form of covid becoming the most dominant form in the country."
The variants known as  BQ1 and BQ1.1, are genetic descendants of omicron "and they have the special power of being able to evade the immune system even better," Marsh said.
Some of the unique symptoms to these strains include a lot of sneezing, he said. "That's something we really haven't seen before, but sneezing may be a trigger to tell you that you have covid," he said. "We really want to encourage people to be aggressive about testing themselves at home."
Marsh said current covid booster shots bolster the immune system's defenses against the series of covid viruses.
"That's the reason why it's important for people who have not yet gotten their new omicron booster shot, who are eligible, to please do that," Marsh said.
"We really can't emphasize enough that right now is a really important time for people to get their flu shot and their new omicron booster shot if they're eligible so that we continue to not read names at the beginning of these press briefs."