MORGANTOWN, W.Va. — The Aquatic Center at Mylan Park in Morgantown is one of two finalists to host the 2024 Olympic Diving Trials.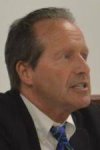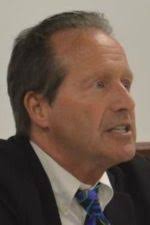 "We were surprised that we submitted it and were informed we are one of two finalists," Monongalia County Tom Bloom said Thursday on WAJR's "Talk of the Town."
The application, that would normally take as much as six months to complete, was put together by a team from Mylan Park, the Monongalia County Commission, area municipalities, West Virginia University, WVU Hospital, the West Virginia Department of Tourism, and the Visit Mountaineer Country Convention and Visitors Bureau (VMCCVB) in 27 days.
"We sold our community and our residents and they loved it," Bloom said. "We showed them we were going to work together and put the best program together."
The site team visited Morgantown last weekend.
Bloom had high praise for Susan Riddle, president and CEO of the Visit Mountaineer Country Convention and Visitors Bureau, and the entire group that worked to bring the event.
"When we get it, I'm going to be very positive thinking that," Bloom said. "We will need a lot of volunteers in the community to step up and I know that will happen."
The final selection is expected to be made in January.
Meanwhile, the Aquatic Center will host more than 100 of the top individual and synchronized divers from all over the country. The facility hosted the USA Zone C Diving Championships back in June.
"Between December 14 and December 18 we have the USA Diving Winter National Championships here," Bloom said. "So they thought, 'Ok, let's see what you can do there and we'll consider you for the Olympic Trials.'"