MORGANTOWN, W.Va. – What was once the largest state-of-the-art gun-related facility in the state is now the temporary property of the City of Morgantown.
City council voted, 4-3, earlier this week to acquire the former Defense In Depth facility in Sabraton.
The 10-year lease with Glenmark Holding LLC calls for $500,000 upfront and annual payments of $240,000.
The facility would be staffed by the Morgantown Police Department training officer, the department armorer and the city will keep the existing Defense in Depth employee that is a certified trainer and has managed the continuous use contracts.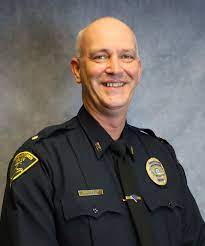 Morgantown Police Chief Eric Powell explained the facility is very unique and would give the department an advantage when it comes to retention and recruiting. Additionally, while not giving a number of clients, Powell said he has contacted a number of existing contract users of the facility who he said are willing to continue using the facility for a fee.
"I actually had to give some assurances that already scheduled things would happen on schedule if we were to take ownership of the facility," Powell told council members.
Second Ward Councilor Bill Kawecki expressed concern about the financial burden on the city. But, he likened it to building a parking garage in hopes that people would use it to patronize local businesses and pay the total cost of the project.
"These are all things that we kind of just take our chances," Kawecki said. "In this particular instance, I think our chances here are pretty good that it's going to be beneficial in the long run for our police force."
Powell said the facility will add structure and continuity to training and give officers in the region an indoor training facility.
"It's always been in basements, garages, or this place, or that place or my uncle has a place," Powell said. "That is literally what we're dealing with."