Just ahead of the next regular session, West Virginia lawmakers have been making it clear they intend to take a long look at the Department of Health and Human Resources.
Multiple interim committee meetings this past week focused on DHHR. Both House Speaker Roger Hanshaw and Senate President Craig Blair have said the agency's performance will be a legislative priority.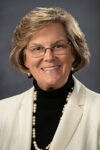 And Delegate Amy Summers, who has been the House majority leader, said her top focus will be how to improve the outcomes from DHHR.
"There are multiple operational failures all the time. You see that it's putting our state at risk," Summers, R-Taylor, said on "Talk of the Town" on WAJR Radio.
"We're having civil lawsuits. We're having federal investigations. We're having grants that aren't being managed properly. We're having individuals that are hurt under the current system and so that's why a change has to be made."
Listen to "Talk of the Town | December 8, 2022" on Spreaker.
Consultants in a recent assessment of the agency noted that West Virginia ranks lowest for life expectancy, highest for rate of drug-related deaths, highest for percentage of minors in foster care, second highest for food insecurity and 35th for access to care.
Separately, the civil rights office for the U.S. Department of Health and Human Services notified the state of an investigation over whether DHHR is "engaging in unlawful discrimination based on disability" at state-run facilities.
And legislators have continued to express concern over youths at risk because of the low number of child protective services workers.
"Our state health outcomes are abysmal, and the most vulnerable populations — such as the elderly, the disabled and children — they're falling prey to a failing system," Summers said. "It's not the workers, it's not the people; but it's the system. We are having numerous failures, and we're going to zero in on that.
"It's our legislative duty to make sure that these populations, specifically, are protected as they need to be."
Earlier this year, a bipartisan spectrum of West Virginia lawmakers said experience had taught them the state's largest agency is just too unwieldy to get a handle on its operations or finances. DHHR's total annual budget is $7.5 billion to handle a wide range of health and societal issues.
"It's not really a size issue because if you look there are humongous companies across the nation that are run by one CEO. So it's not just that," Summers said. "But it's the failures of the state to protect those vulnerable populations that I talked about. Smaller organizations do allow a more focused mission for increased accountability to those areas that we're so worried about."
Gov. Jim Justice vetoed a bill that would have divided the agency, saying a restructuring needs a longer, more careful examination. The governor called for a top-to-bottom review.
One of the major recommendations of the review is to establish an executive leadership team consisting of seven people responsible for united leadership and better coordination.
Besides the current cabinet secretary, that would include a deputy secretary for child welfare, deputy secretary for substance abuse disorders, deputy secretary for access and eligibility plus the state health officer, the director of the Center for Threat Preparedness and a chief operating officer.
"By getting the right people in the right places we will continue the critical work that DHHR is responsible for," DHHR Secretary Bill Crouch said in a recent news briefing.
DHHR has been rolling out a series of announcements about leadership positions.
"They are trying to fulfill what that report said by hiring some people in the organizational structure to add a little bit more bureaucracy to the top of the system," Summers said. "That is not necessarily bad, but I don't think that's going to fix the process problems that we have in day-to-day activities that DHHR is responsible for."
Summers and other delegates are likely to revisit DHHR's structure this year. It's not yet clear whether the strategy of splitting the agency would remain the same, or if there could be some other possibility.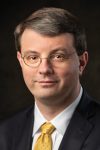 "We have to take action on this," said House Speaker Roger Hanshaw, R-Clay, while speaking on MetroNews' "Talkline." "Action can come in lots of forms. It doesn't necessarily have to come in the form of just taking a meat cleaver to DHHR and splitting it up arbitrarily."
Hanshaw said there have already been conversations with the Justice administration and the Senate about how to make the agency more efficient and responsive. "I think one of the things you're likely to do is really try to bring a focus back to the core mission of DHHR: What is it there to do, who is there to serve and how do we properly resource it and staff it?"
Senate President Craig Blair, R-Berkeley, said the administration needs to show improvement with the agency that handles West Virginia's health and quality of life issues.
"I would call on the governor to get with it," Blair said on "Talkline." "This is solely a function of the executive, and we're trying to help but we're limited. The governor can get this right."