MORGANTOWN, W.Va. – A Pennsylvania teenager is awaiting a preliminary hearing for a downtown Morgantown shooting that happened on Nov. 5.
Morgantown Chief of Police Eric Powell said Thursday it was old-fashioned police work that resulted in the arrest of Nyquan McCargo, 18, of Uniontown, Pa.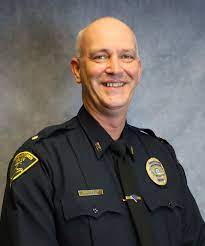 "Really good detective work," Powell said on WAJR's "Talk of the Town." "We did a lot of follow up interviews, reviewed a lot of video and worked with a lot of our partners including the Mon Metro Drug and Violent Crime Task Force and other agencies in the region."
An altercation at a downtown nightclub that ended with McCargo being thrown out of the establishment led to the shooting at 1:30 a.m. McCargo is accused of wearing a ski mask while firing six times at the victim on Fayette Street. It is not known how many times the victim was hit, but he transported himself to a Pennsylvania hospital with injuries to both legs.
The Pennsylvania connection of the victim is what ultimately led police to Uniontown and McCargo.
"Without the communication there I think things could have easily slipped through the cracks," Powell said. "I think it speaks to our relationship and working relationship with other agencies throughout the region."
Powell said McCargo was known here by law enforcement, but not to the degree as other agencies in the area. In Fayette County, McCargo has open criminal cases accusing him of carrying a loaded gun without a license, marijuana and paraphernalia possession.
"He is new to us in this area specifically, however he's been on the radar of other police agencies in the area," Powell said. "He was known to us as possibly being involved in gang activity."
McCargo is scheduled to appear before Monongalia County Magistrate Ron Bane at 10:30 a.m. on Dec. 23.