MORGANTOWN, W.Va. — With the help of the Morgantown Utility Board, Mountaintop Beverage is a major step closer to beginning production.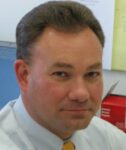 The state-of-the-art beverage manufacturing facility in the Morgantown Industrial Park is expected to be fully operational by the end of the year and employ about 300.
To prepare for full operations MUB crews and contractors installed about 1,700-feet of 8-inch waterline, a 1,000 gallon per minute booster tank, a generator, hydrants, two sewer lift stations, 5,100-feet of 15-inch gravity sewer, 1,400-feet of 10-inch forced main and 37 manholes.
"We should have everything 100 percent complete this week," MUB General Manager Mike McNulty said. "We're really excited to have both the water and wastewater projects finished."
The total cost of the work was a little more than $7 million. The money came from the Monongalia County Commission, the ownership of the Morgantown Industrial Park and a type of grant that had never been received here before, McNulty said.
"We also received a $2 million grant from the United States Economic Development Administration," McNulty said. "It was actually the first grant received in Monongalia County for infrastructure."