CHARLESTON, W.Va. — While there haven't been any COVID-19 related deaths in West Virginia over the last week, hospitalizations from the virus are beginning to increase following the Christmas holiday.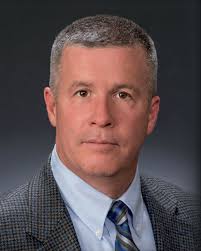 "We've been very fortunate that over the last 11 days we have not had any fatalities related to COVID. That's a good sign that we are managing steady," state InterAgency Task Force Director Jim Hoyer said during Gov. Jim Justice's COVID-19 media briefing Tuesday.
The state's COVID-19 Dashboard on Tuesday listed 264 patients in the hospital.
Hoyer said the state is monitoring a potential surge in cases following the holidays. He said they typically see older West Virginians hospitalized from the virus during those times.
"What we see in the surge periods is a greater increase in hospitalizations of people in the age group of 50-59," he said.
Active cases remain above 1,000. The number of cases are "manageable," but Hoyer adds West Virginians need to do their part to knock those numbers down.
"We can continue to get people to take their vaccinations whether it be a COVID vaccine or a flu vaccine, those will help us blunt those particular surges and allow us to manage out way through this more effectively," he said.
Hoyer is also urging residents to get their Omicron booster shot if they haven't already.
There are currently more than 30 patients in the ICU with COVID-19 in West Virginia.