MORGANTOWN, W.Va. — The Monongalia County Commission has approved an agreement with the City of Morgantown to use American Rescue Plan Act funds to upgrade the utility infrastructure in Popenoe Run.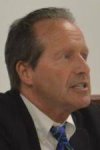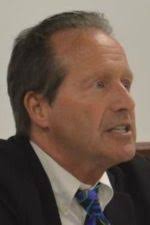 The need for the Upper Popenoe Run sanitary and stream restoration project came to light after two historic rains in the summer of 2021 that flooded the area along Patteson Drive and damaged several properties.
Officials from the Morgantown Utility Board (MUB) then asked the city and county officials for $1 million each to address the issue. At the time all sides agreed it was a smart allocation of ARPA dollars.
"Three thousand linear feet of new sanitary sewer main, about 1,200 linear feet of new storm sewer, and 2,800 linear feet of stream restoration for Popenoe Run between Willowdale Road and Stewart Street," Monongalia County Commissioner Tom Bloom said.
This is only the initial step, but a major one, in preparing the area for future major rain events.
"It's one step in multiple lifts that we have to take to move forward," Bloom said. "Even though it's only partially in the county, I think this is where the county and the city are working together to resolve the issue."
According to Bloom, similar upgrades are not far off for West Ridge and the Chaplain Hill areas. Because of recent growth in those areas, utilities are unable to support the demand for continued growth.
Bloom said they can't delay the negotiations.
"What we learned is we can't take 18 months," Bloom said. "We have to work together and expedite things to move forward, or everyone is going to suffer."
The Popenoe Run project will go out to bid next year.