CHARLESTON, W.Va. — Supreme Court Justice Beth Walker will be the Court's chief justice in 2023.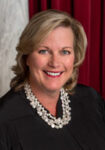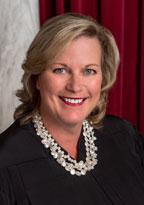 Walker served in the lead role previously in 2019. She was elected to a 12-year term on the Court in 2016.
Walker said she and the Court's other four justices have plans for 2023.
"Our commitment to transparency and accountability has not wavered, and next year we will develop a strategic plan to improve the efficiency and responsiveness of our court system." Walker said in a news release. "We also look forward to the opening of our new judicial learning center in 2023, which will enhance our ongoing work on civics education."
Walker will replace Justice John Hutchison who was chief justice this year.
"It continues to be the greatest honor of my life to serve on the Supreme Court," Hutchison said. "I have been honored to serve as Chief Justice in 2022. I look forward to working with all the members of the court in the years to come."
The Court has also announced Justice Tim Armstead will be chief justice in 2024.
"I look forward to working with Chief Justice Walker and our fellow justices to build on the outstanding accomplishments made by Chief Justice Hutchison this past year," Armstead said.