MORGANTOWN, W.Va. — U.S. Attorney Bill Ihlenfeld, reports fentanyl remains the most dangerous, profitable and prolific drug in the state and a recent conviction proves it.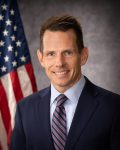 "It doesn't mean we're still not seeing methamphetamine and cocaine because we are but  fentanyl continues to be the most prominent drug that we see, the most dangerous drug that we see, and the most profitable, and that goes all the way back to Mexico," Ihlenfeld, the federal prosecutor for West Virginia's Northern District, told MetroNews Thursday.
Bruceton Mills resident Greg Snider, 63, was recently convicted after a four-day trial for his role in a Mexico-to-West Virginia drug operation. Snider not only let the drug dealers use his home but he also rented cars and hotel rooms for the group to help distribute the dangerous drugs. In return, Snider received cash to pay bills, cocaine,and methamphetamine, according to Ihlenfeld.
"This is a theme we see across cases where dealers will find users who are willing to open up their home to them and they have something the users want, obviously," Ihlenfeld said.
This group was already known to law enforcement but officers were a step behind their operation initially.
"There was another home they were operating from in the area that was raided by law enforcement so they needed to find some place to go, and they knew of Mr. Snider, and they struck a deal with Mr. Snider."
Ihlenfeld said he receives tips of all types, including mail, phone, email, and pictures in his office that help but these investigations are similar to completing a puzzle and information has to be processed and verified before it can be acted on. So, it's unrealistic for a tipper to expect quick action, or any action, for that matter.
"We're benefiting from the information provided to us by the public," Ihlenfeld said. "We have cases that originated from a tip from the public and were corroborated by our drug task forces, so it is critically important."
The success of someone coming from Mexico, Texas, California, or Detroit to sell drugs depends on local cooperation. The drug dealers depend on people who will show them the lay of the land and how best to sell drugs in a community.
"These organizations cannot survive, thrive, or profit unless they find people within that community to help, and we see it over and over again," Ihlenfeld said.
Snider was part of a group of 25 people that were indicted in October of 2020 and accused of transporting drugs from Mexico to Monongalia County via California and Mexico. He faces up to 40 years in prison.