West Virginia's superintendent of schools told lawmakers that literacy has been lagging for three decades and he wants to do something about it.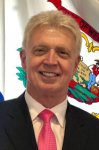 David Roach, who was named superintendent last August, laid out his vision for improving West Virginia's education system to the House Education Committee over about an hour. Roach said falling behind on literacy isn't just a West Virginia problem, but a national one.
"So we've been drowning 30 years," Roach told delegates. "That's why there's not success nationwide in reading. But I want to be one of the successes. I want our children to be able to read. That is our vision and goal. Hope you support it in everything that you do."
West Virginia's results last year from the National Assessment of Educational Progress were well below the national average and amounted to the state's lowest performance ever.
Last month, Roach laid out a comprehensive plan to address reading and math deficiency for West Virginia's young students.
"The approach is simple," he told delegates Monday. "Prioritize reading, writing and math at the elementary level to build a solid foundation for our youngest learners. At the secondary level, we will continue to build and enhance skills in reading and math to ensure students can confidently pursue additional educational opportunities or enter the workforce or military upon graduation."
The first step, he said, is a comprehensive literacy campaign called Ready, Read, Write, West Virginia.
"We know it all begins with literacy. Students who cannot read become adults who will struggle to succeed," Roach said. "Literacy and reading have an immeasurable impact."
That emphasis will require a team effort, Roach said.
"Our focus on literacy is more than words. It must be a part of our culture, as county boards of education, as individual schools, local communities and the state as a whole," he said. "We all must work together to make literacy a priority."
Senate Education Chairwoman Amy Nichole Grady, in her first year leading that committee, has said she will work with Superintendent Roach to shape policy changes that aim toward improvement. Grady is a fourth grade teacher in Mason County.
In the House, leaders have said they would support policy proposals meant to bolster early childhood education.
Last year, House Speaker Roger Hanshaw pushed a bill that would have provided funding for teaching assistants in early-grade classrooms.
That bill was scaled back and scaled back, down to a pilot program with a $12 million estimated cost, in an attempt to make it modest enough to get through the legislative process. It passed the House of Delegates but stalled in the Senate and was never taken up by Senate Finance.
Another bill that passed the House last year would have established a goal of ensuring third grade students are competent in reading and math before moving on to fourth grade. There were no specific costs associated with that bill, but it also went to Senate Finance and no farther.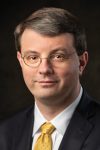 "My priority is making sure we're adequately resourcing and structurally supporting public education, not so much dictating curriculum," Hanshaw said prior to the start of the legislative session. "Data tells me that if we don't catch kids early enough then we lose the opportunity to every come back and catch them later."
As Roach concluded his talk with delegates on Monday, he said the state's work on literacy is far from done.
"We will share more — and I hope I'm invited back — about our literacy campaign at the end of January," he told delegates. "I want you to all please remember I think the foundation of everything is reading. Math is second. It's coming. It just has to take a second seat until spring."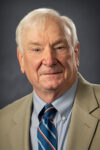 The vice chairman of the education committee, Delegate Joe Statler of Morgantown, said the superintendent's message is important.
"I think the committee's put a lot of thoughts into this," said Statler, R-Monongalia. "But now let's turn words into deeds. There is a hunger across the state of West Virginia for this to become the new norm for us."