Story by David Beard, The Dominion Post
CHARLESTON, W.Va. — The state Senate is trying once again to allow small counties to support their EMS and other services by imposing an amusement tax.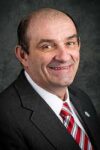 The Government Organization approved the bill, SB 105, on Tuesday. The committee also gave its OK to a bill urging State Police to allot troopers by county population.
The tax bill would allow a county to impose a tax up to 2% of the admission price on any amusement or entertainment offered within the county for the purpose of private profit or gain. Committee counsel gave the example of ski resorts.
The bill echoes code in place since 1937 that allows municipalities to impose an amusement tax, counsel said, and prohibits counties from double dipping by imposing a tax inside municipalities that charge one. He gave Morgantown as an example of a city with its own amusement tax.
The same bill passed the Senate last year but died in the House. The Senate then amended it into another bill but that effort also fizzled in the House.
Sen. Randy Smith, R-Tucker, is lead sponsor, and last year and on Tuesday it was explained that the bill is intended to help small counties that have few residents but a large influx of tourists. Last year it was mentioned on the House floor that Tucker County's small population — 5,000 households — can't provide enough tax revenue to sustain EMS services for the county's enormous tourist numbers, approaching 1 million per year.
Part of the problem in the House last year was that many delegates misunderstood its application. As we reported at the time, they wrongly beloved it would be a statewide amusement tax imposed on every event attendee in every county just to help a few small ones.
Committee vice chair Jason Barrett, R-Berkeley, offered an amendment to clarify that the tax doesn't apply to state lottery products offered at local, privately owned businesses – such as hot spots.
The committee adopted that amendment and passed the bill. It goes next to Senate Finance.
State Police bill
SB 26 is three pages long but states its business in a single sentence: The State Police superintendent "shall, as far as practicable and consistent with duties otherwise required by this article, allot troops to counties according to population based upon the 2020 Census."
Committee counsel said the bill is not a mandate but an exhortation. Even if it passes, troopers can be allotted from their bases to where they're needed – for special events, for example. The bill recognizes that the state's population has shifted.
The bill did meet with some opposition. Sen. Rupie, Phillips, R-Logan, said some small counties already struggle with low law-enforcement numbers. He asked if the bill cold lead to some counties losing troopers.
"It is theoretically possible" counsel said.
Sen. Mike Stuart, R-Kanawha, served as a U.S. attorney from 2018-2021 and said criminals don't consult the census before they commit crimes. He cited the example of a trooper who showed up alone at a scene in a small county and was shot – not fatally.
"I have some real reservations about this," he said.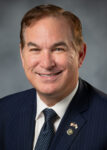 Supporting the bill, Barrett said it doesn't mandate that any county lose troopers. It's just offers population as a factor and takes advantage of the recent growth in State Police Academy graduation numbers.
Phillips wanted more time for the committee to receive law enforcement staffing numbers for the counties – not just State Police but all officer. But his motion to lay the bill over until a later meeting failed.
The bill passed in a voice vote and heads to the full Senate. There were no audible votes against but it was apparent not everyone voted.