Senate Health Committee members kicked off consideration of a bill that would make changes to several aspects of the Public Employees Insurance Agency.
Senate Bill 268 makes a range of changes to PEIA, growing out of concern that the agency faces growing financial stress. The health committee discussed a substitute that differs from a bill that was originally introduced.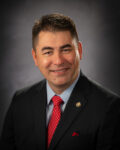 "We're just trying to make sure that PEIA is there for many years into the future and that it's fiscally-sustainable and that it's smoothed out to where future legislators aren't having to fight with major budget impacts," said Senate Majority Leader Tom Takubo, R-Kanawha.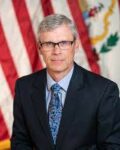 PEIA's acting director, Jason Haught, said the bill generally would be reasonable to implement.
"A lot of this stuff is within the purview of the plan and has been done before. It's just putting it in code now instead of the policies of the plan," Haught told senators. "It's a different way of handling this, but I think we can administer it."
The legislation is likely to be reviewed by a Senate Finance subcommittee set up specifically to examine PEIA and then to the full Finance Committee.
Some aspects of the bill spell out the fiduciary responsibilities of the members of PEIA's finance board. It has a requirement for the director to provide a number of people covered and a five-year fiscal analysis of the cost of covering claims. There's guidance for the PEIA finance board to base its conclusions on an 80-20 employer and employee match.
There's an actuarial study to address the financial solvency of the plan.
One component would improve reimbursements to medical providers to 110 percent of what Medicare pays. That issue became a frontburner matter when Wheeling Hospital announced it could no longer afford the state's low reimbursement rate. After Wheeling Hospital said it would no longer take patients covered by PEIA, concern arose over whether other hospitals would follow suit.
The Senate already passed a bill reflecting the reimbursement rate for providers, but it's reflected in this broader bill too.
A five-year PEIA outlook released last year anticipates keeping employee premium increases at zero through 2027. But costs to the state would go up exponentially over those years.
By 2027, the outlook anticipates, state government would have to transfer an additional $376.5 million in public funds to bolster the insurance program.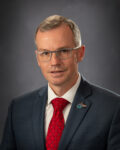 "That becomes unsustainable," Senate Finance Chairman Eric Tarr, R-Putnam, said in the health committee meeting. "We know we have that coming at us if we do nothing. So something has to happen for us to be able to continue to provide health insurance benefits to our state employees."
Governor Justice has promised his administration will cover any shortfalls with PEIA during his time in office, which runs to 2024. The governor's budget proposal includes $100 million in general funds to replenish the PEIA reserve fund that was established a couple of years ago after a statewide teachers strike that was largely prompted by rising out-of-pocket costs.