CHARLESTON, W.Va. — There's tension over a new charter school coming to Kanawha County and it resulted in a  heated exchange at Thursday night's Kanawha County Board of Education meeting.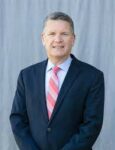 BridgeValley Community and Technical College Board of Governors member Barry Holstein accused Kanawha County School Superintendent Tom Williams of not cooperating with BridgeValley's new WIN Academy and its plans to train future nurses while still in high school.
Holstein said BridgeValley didn't want to have to form a charter school. He said they wanted to work with Kanawha County Schools on a joint program but were getting no help from Williams or others in the system.
"BridgeValley and WIN Academy want to be partners," Holstein said. "We simply encourage you to embrace the opportunity that we are trying to provide the community."
Holstein alleged some in the school system were being pressured because they support the idea.
When it was his turn to comment, Williams shot back. He told Holstein he was uninformed on the situation and was telling "untruths."
Williams said they've seen no results from BridgeValley after trying to work with them for nearly 8 years on various programs. He said it he situation hasn't improved under new BridgeValley President Casey Sacks.
"I thought with the new administration it would be better, but we were ignored," Williams said.
At one point Holstein was shaking his head as Williams spoke causing the superintendent to sharply respond.
"Don't shake your head no," Williams said.
Williams later questioned why Kanawha County Schools should now help BridgeValley with a charter school that would potentially take more students away from the school system.
"It's going to take money away from Kanawha County Schools," Williams said.
KCS has been battling enrollment declines. The system has dropped about 350 students from last year and future school consolidations are being discussed.
BridgeValley has received the okay from the state charter school board to begin its nursing-focused WIN Academy this fall. Students who stay on track in WIN Academy will only need one year of college after high school to sit for the NCLEX national RN exam.