MORGANTOWN, W.Va.—GreenPower Motor Company Inc. has completed the third round of electric school bus testing in the state.
The test miles were driven in Boone, McDowell, and Raleigh counties with an all-electric Type D battery-electric automotive school transportation bus (BEAST), and a Type A Nano BEAST was used in Wyoming County.
Mark Nestlen, vice president of business development and strategy at GreenPower Motors explained on WAJR's "Talk of the Town" the buses have met expectations.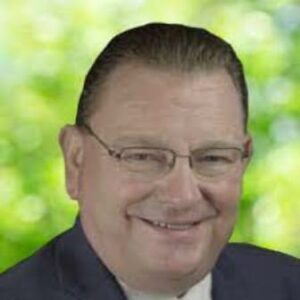 "Another round of successful implementation of the all-electric school bus in the state," Nestlen said."Getting the necessary miles with the proper charge during the day"
Nestlen said drivers were initially concerned about clearances and the size of the vehicle, but they quickly learn to appreciate and how to handle the bus.
"The first time the driver gets in a bus, they fall in love with it. The drivability, the handling, and the way the bus maneuvers are all things the drivers talk about,"  he explained.
In McDowell County, one of the bus drivers questioned the capacity of the bus to effectively handle a route in the steep mountain terrain.  The mountains in cold conditions with a loaded bus were a good test for the electric bus platform, according to Nestlen.
"He said we went 142 miles in mountainous terrain with the heater going, and still had 17 percent of the charge left. That's fantastic."
Nestlen said the batteries are optimized when charged after the morning route and again overnight with a level-two charger that is available for most districts in the state.
"That bus will get you 200 to 250 miles a day," he said.  "However, when charged properly in the middle of the day after the morning route and then again at night, you can see 200 to 250 miles per day."
The Kanawha County Board of Education approved the purchase of one bus that will be delivered in the coming days at a cost of $377,500. Nestlen stated that state officials are considering a purchase of 40 Type D BEASTs.
The Type D BEAST is a 90-passenger bus with track seating, so the interior can be reconfigured based on need. Standard features include air-ride suspension and ABS disk brakes.
"The chassis that bus was built on was made to be an electric bus, so that's why the bus handles so much better than other buses, and that's why it is so much safer than other buses that are not meant to be electric buses; they're just retrofitted."