The full Senate will consider a bill affecting how West Virginia retirement funds engage with environmental, social and governance practices.
Those socially responsible investment concepts, commonly described as ESG, are a lightning rod where the political world converges with the investment world. Political figures in conservative states have been decrying the concept as a form of woke capitalism.
In West Virginia, the issue has pit the state Treasurer, who wants to crack down on that type of investment screening, against the executive director of the state Investment Management Board, who says its fiduciary representatives need latitude for the best return on investment for the state's retirees.
House Bill 2862 would adjust standards for shareholder voting by the West Virginia Investment Management Board and the Board of Treasury Investments. It specifically affects proxy votes cast on behalf of those investment bodies.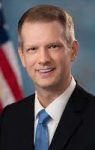 "What we're trying to do is take politics out of this, take politics out of the proxy votes and how they're being cast," said state Treasurer Riley Moore, a Republican who has announced a run for Congress.
Senator Chandler Swope, R-Mercer, asked how the bill would change matters.
"I'm not sure exactly how proxy voting works or why that's the method you need to get control that you need," Swope said. "Is there some policy other than proxy voting?"
Moore responded that the bill would create a standard for proxy voting on investment matters. "That's just how we're proposing that they cast votes, not based on environmental, social justice."
Sometimes that duty is tied to brokerage firms. Swope followed up on that, asking whether communication would better serve the need than a law. "Do you need a statute in order to send that message to your brokerage firms that are doing the voting? Is there some communication chain other than restructuring the statute?"
Craig Slaughter, executive director of the West Virginia Investment Management Board, questioned why a law is necessary. He said representatives of the board consistently strive for the economic best interest of beneficiaries, generally pensioners.
"The problem is that nobody brought credible evidence that that's not being done now to our board," Slaughter told senators. "And since nobody brought it to us, it kind of seems like the cart before the horse."
Slaughter said he used to believe consistent return on investment for retirees would keep politics out of the process. "But the fact that there hasn't been any proof suggests to me that this bill is more about something else, that there is some politics here.
"I'm worried about what comes next. What else does the Legislature want us to do, to micromanage how we go about our business and tell us how to do that? That's what worries me."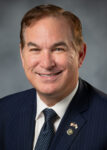 Senator Mike Stuart, R-Kanawha, pushed back to suggest the bill is necessary.
"I think there's some some serious concern in terms of a world run amok climate change policies that make no sense to us. How would what you're doing now differ if this would pass as a as opposed to the job you've done over the past number of years?" Stuart asked
Slaughter responded that the bill is fairly detailed and that some of the effects can't yet be known.
"There's a lot of requirements that are going to require us to go back to our money managers, go back to all the parties that are involved in the process and work through the issues that this bill throws up," he said.
"And what I'm saying is, I don't think all those prescriptive requirements are necessary to get from Point A to Point B if getting from Point A to Point B is the right thing to do. And that's what we don't know yet."