Senators passed a $4.87 billion general revenue budget that includes provisions for pay raises and tax cuts, sending it to the House of Delegates for approval in the final days of the regular legislative session.
Although lawmakers went back and forth over the best format for a tax cut earlier in the session, senators said this budget bill, HB2024, is in line to pass before the conclusion of the 60-day session.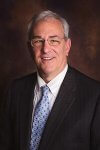 "So I think I've heard the answer to this question around the building, but this is agreed to now completely? In other words, it's a House bill. I guess it has to go back there, but are we to understand that you've managed to convince them that they should accept what the Senate's work product is?" asked Senate Judiciary Chairman Charles Trump, R-Morgan.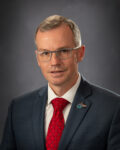 Senate Finance Chairman Eric Tarr, R-Putnam, agreed.
"That is very accurate," Tarr said. "I fully expect that as we pass this over, it's going to go right through there to the Governor's Office."
The budget bill, as always, has been a work in progress.
The governor at the start of this year's legislative session called for a "relatively flat," $4.884 billion budget to include pay raises for most state employees and some increased financial support for the Public Employees Insurance Agency.
Last Saturday, Delegates advanced a $4.6 billion general revenue budget, reflecting the spending bills passed by delegates so far.
A few weeks ago, the state Senate passed a $4.4 billion general revenue budget.
So the version that is now advancing is most in line with the dollar amount the governor first proposed. The bill passed by the Senate on Thursday afternoon also includes $1,165,478,000 in general revenue surplus appropriations.
Tarr described some of the major elements of the budget bill.
"It contemplates a $760 million tax cut. It contemplates $2,300 pay raises across the board for state employees. It creates DHHR transparency by breaking the agency spending lines down into several pages instead of just one line so we can see what the money is actually being used for after it's appropriate.
"t secures the PEIA network and takes the plan to an 80-20 so it's solvent for our foreseeable future. It puts assistant teachers into classrooms to assist with reading to improve outcomes for the K-3 grade levels."