CHARLESTON, W.Va. — Officials and coaches in West Virginia high school sports say they're waiting to see if Gov. Jim Justice signs a bill that would allow student athletes to change teams with no loss of eligibility.
The House of Delegates approved HB 2820 and the Senate merged it with SB 262. The combined bill passed the House on Saturday, the final day of the 2023 Regular Legislative Session.
SB 262 allows student athletes to transfer schools at least one time and keep their athletic eligibility. HB 2820 provides Hope Scholarship recipients attending private schools, micro schools, learning pods or homeschool settings the opportunity to play sports at public schools.
Both ideas now head to the governor as part of HB 2820.
Bernie Dolan, executive director of the West Virginia Secondary School Activities Commission (WVSSAC), told MetroNews on Wednesday the bills should remain separate.
"I would hope the governor vetoes it and bring it back and run the bill by itself," he said.
Dolan said he is strongly against the combined bill, in part, because small schools would lose student athletes to bigger schools.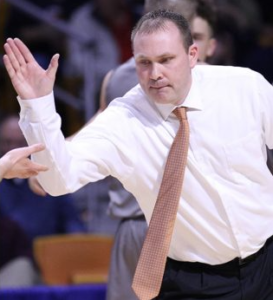 "In order to transfer, you got to be within 30 minutes or so of a school, so a large portion of our rural schools don't have anybody within 30 minutes, so they're never going to get transfers. All of the city schools will be the ones trading kids back and forth," he said.
The Hope Scholarship portion of the bill is concerning to Dolan, too, because recipients would not be required to enroll in a public school to play sports there.
"This is not travel basketball or travel volleyball or whatever sport. It is connected to a school and we feel like you should be enrolled in that school in order to participate," he said.
Brad Napier, head basketball coach at Chapmanville High School in Logan County, agreed and said students should be connected to a school more than just at practice.
"I think you should be enrolled at a school probably to play there," Napier said.
Napier does; however, think the transfer part of the bill would give kids at big schools greater opportunities if they move to a smaller school.
"It could benefit the smaller schools that are sixth, seventh, eighth man at a big school and maybe transfer down and be a starter and a really good player for a small school," he said.
Gov. Justice has not said if he plans on signing the bill.