MORGANTOWN, W.Va. — Monongalia County Del. Evan Hansen says he wants West Virginians to better understand a bill that passed the 2023 legislative session that deals with controling and monitoring polyfluoroalkyl substances (PFAS).
Hansen sponsored HB 3189 and talked about it during a recent appearance on WAJR's "Talk of the Town."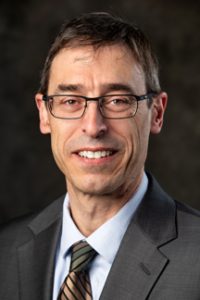 PFAS has been in use since the 1950s in a wide variety of consumer products, from dental floss to upholstery to grease-resistant paper. The chemicals are known carcinogens, and exposure can damage the cardiovascular and immune systems along with growth.
In West Virginia, PFAS contamination in humans has occurred in the Ohio River Valley and the Eastern Panhandle.
"They're in so many products all across the economy, and that's one thing that makes it such a difficult issue to address," Hansen said. "PFAS is in firefighting foam, cleaning products, food packaging, and tech products."
In 2020, state lawmakers passed Senate Concurrent Resolution 46 directing the DEP and Department of Health and Human Resources to conduct a study of the public water supply. The study completed by the United States Geological Survey (USGS) took samples from 279 sites that will continue to be monitored in the future.
"It requires some additional monitoring to confirm those initial results, and it also requires the Department of Environmental Protection (DEP) to start writing plans to identify where the pollution is coming from and to find methods to address that pollution," Hansen said.
The bill also requires companies that use PFAS chemicals in their processes to self-disclose that to the DEP by December 31, 2023. The DEP will then require the company to conduct tests on any discharge from their facility.
The USGS study reported levels of PFAS in all 279 samples taken.
"What's been found in some of the raw water supplies in West Virginia are levels between 5, 10, 15, and 20 parts per trillion," Hansen said. "So, very low levels, but still concerning."
According to Hansen, the legislation also requires public water to be tested after it has been treated.
"So, that's the water that comes out of the tap in your house," Hansen said. "To confirm whether or not the treatment water systems have are sufficient to address any of the forever chemicals in the raw water."