HUNTINGTON, W.Va. — For the first time in history, the U.S. Court of Appeals for the Fourth Circuit will hear cases in-person on the Marshall University campus in Huntington.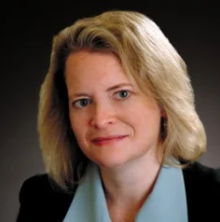 Judges will hear three oral arguments beginning at 9:30 a.m. Wednesday at the Joan C. Edwards Performing Arts Center.
The court is based in Richmond, Va. and oversees nine districts in West Virginia, Virginia, Maryland and North Carolina.
The Fourth Circuit covers the Northern District of West Virginia and Southern District of West Virginia. The U.S. Court of Appeals is a step below the U.S. Supreme Court.
Patricia Proctor, founding director of the Simon Perry Center for Constitutional Democracy at Marshall, is organizing the event. She said the court's visit will be inspiring to students who are currently studying law.
"I hope they can gain a serious view of the importance of this part of our government and the process of justice," Proctor told MetroNews.
Proctor said the U.S. Court of Appeals is considered the most powerful and influential court in the nation after the Supreme Court and have strong policy influence on U.S. law.
"They're one step removed from the Supreme Court," she said. "Because the U.S. Supreme Court accepts so few appeals, they hear almost everything by discretion and they take very few of them. Usually the Court of Appeals is the court of last resort for most litigants and they're making the final decision, so these cases are very important."
Proctor said the judges are highly respected.
"All of them have been confirmed by the U.S. Senate for lifetime appointments to the court," she said. "I think that this is just an incredible opportunity to have exposure to something like this."
About 100 people are expected to attend Wednesday's proceedings. Doors will open at 7:30 a.m.