After a bill signing by Gov. Jim Justice, West Virginia state law now reflects a structure for determining how state and local governments will work together to determine the best uses for financial settlements in the state's ongoing battle over the effects of opioid addiction.
The "West Virginia First Memorandum of Understanding" already laid out the terms for the state and the many counties and cities that may receive a portion of settlements to push back against ongoing drug addiction issues. The agreement also applies to other proceeds from state legal actions over opioid addiction.
Senate Bill 674, now signed by the governor, now establishes the West Virginia First Foundation in state law.
The new foundation is meant to promote cooperation and more bang-for-the-buck. It is to include a governing board with expertise and regional representation. The governing board includes five members from different regions appointed by the governor and approved by the state Senate. Six more members are to be named by regions of local governments.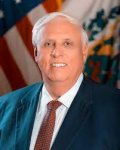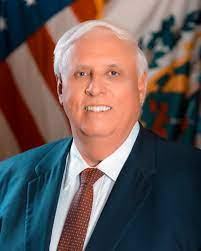 "These are our cities and our counties that we're talking about and all the great people that this terrible, terrible epidemic has affected in such a hostile and terrible way," Justice said at a bill signing ceremony.
Board members are also charged with appointing a panel with expertise in substance abuse treatment, mental health, law enforcement, pharmacology, finance and healthcare policy and management. The expert panel is supposed to provide guidance on strategies for abating the opioid epidemic in communities around the state.
Up to half the money for local governments may be used as reimbursement for funds already spent on fighting the effects of opioid abuse, including law enforcement and regional jail fees.
The memorandum spells out several core abatement strategies.
Those include, for example, support for using Naloxone to reverse opioid overdoses. Another possible strategy is increasing the availability of medication-assisted treatment. An example is promoting school-based and youth-based programs to discourage or prevent misuse.
More possibilities might be expanding screening, intervention and treatment referrals to uninsured pregnant women or treatment and recovery services for postpartum women. Expanding treatment for neonatal abstinence syndrome is another recommendation.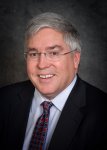 Attorney General Patrick Morrisey, whose office spearheaded creation of the cooperative structure, praised the new law.
"We will now have the groundwork desperately needed to facilitate the management of the state's and political subdivisions' nearly $1 billion in opioid settlements," Morrisey said.
"These settlements will not bring back the lives lost from the opioid epidemic, but our hope is that the money would provide significant help to those affected the most."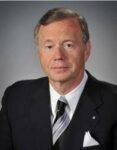 Members of the Kanawha County Commission praised passage of the bill and its signing. Kanawha County Commission President Kent Carper said "creating the West Virginia First Foundation is the most consequential litigation to begin the process of ending the opioid crisis which has devastated West Virginia."