Transportation Secretary Jimmy Wriston says West Virginia is already on a spring pothole repair blitz.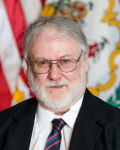 "We already have crews out there," Wriston said during a briefing with the governor on Wednesday.
"All of the asphalt plants over the next few weeks should be open all across the state, and we'll be out there getting those potholes repaired — just the same methodology as we've used for the last three years. Our target date is to have them all by Memorial Day."
Wriston said the timing is strategic.
"We're seeing the benefit of doing that this time of year. We attack 'em now we can reduce claims, we can get this part of the work done before that hot August 95-degree weather comes so we're not out there sweating to try to patch these potholes. This is the right way to do this."
He said the highways department has seen a reduction in the amount of material that has to be used to patch potholes, associated with the work occurring during milder weather.
"So the things we're doing with our core maintenance work is working. It's performing as advertised," he said. "We had a great year last year paving, we're going to have a great year this year paving, we're going to do a lot of bridge work — we're going to have a banner year in West Virginia as far as infrastructure."
Wriston called on the public to be attentive to safety in the highway work areas.
"Stop speeding in the work zones. Lay those phones down," he said. "All those accidents out there, almost all of them is distracted driving and speeding."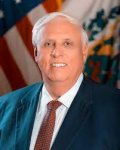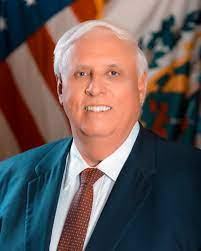 Gov. Jim Justice said he is glad to see the focus on West Virginia roads.
"Our flower in our state ought to be the orange cone," he said.