West Virginia political figures moved to defend former President Donald Trump after revelations of an indictment, commenting on the politics of the case but not the specific allegations.
Trump, who remains very popular in West Virginia, is the first ex-president to be charged with a crime.
The indictment by a Manhattan grand jury remains sealed, so no one knows the specific charge or charges. CNN and other national media have reported that Trump has been charged on more than 30 counts related to business fraud.
Manhattan District Attorney Alvin Bragg's office has been investigating the former president in connection with his alleged role in a hush money payment scheme and cover-up involving adult film star Stormy Daniels. The allegation is that the payment was meant to keep the affair from the public in the run up to the 2016 presidential election, running afoul of campaign finance requirements.
The indictment, once unsealed, could reflect allegations broader than that, though.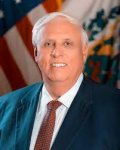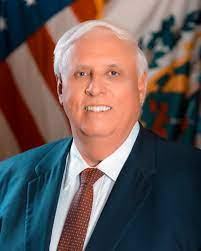 West Virginia Gov. Jim Justice, a Republican businessman who has long been friendly with Trump, called the developments a "witch hunt" in a written statement.
"TRULY what has happened to Our America?" wrote Justice, a two-term governor who is considering a run for U.S. Senate.
"I am so sorrowed about the lack of respect shown toward the commitment and accomplishments that President Trump has given us. I am so sorrowed at the witch hunt on President Trump and his entire family. I am so sorrowed at the lack of respect toward us — OUR America."
My statement on the witch hunt and political indictment of my friend, President Donald J. Trump: pic.twitter.com/vevG33Vz9a

— Jim Justice (@JimJusticeWV) March 31, 2023
Justice switched parties from Democrat to Republican at a Trump rally in Huntington in 2017.
In the 2020 election, Trump dominated West Virginia's vote by 38.9 points. That was down slightly from the 2016 margin in West Virginia, 42.1 points.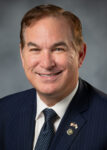 Mike Stuart, who ran Trump's 2016 campaign in West Virginia, was later appointed federal prosecutor for the Southern District of West Virginia. Stuart, a former chairman of the state Republican Party, is now a state senator.
Stuart has posted several statements criticizing the New York prosecution as politically motivated, supporting Trump and encouraging donations to Trump's campaign.
"Weaponing the American Justice system to target political enemies severely undermines the American Justice system. Potentially serious damage to integrity of Justice system," Stuart posted this morning on Twitter.
Weaponing the American Justice system to target political enemies severely undermines the American Justice system. Potentially serious damage to integrity of Justice system. Silver lining? The RINOS will be smoked out.

— Mike Stuart (@MikeStuartWV) March 31, 2023
The current West Virginia Republican Party chairwoman, Elgine McArdle, called the indictment "disheartening, sickening and frightening."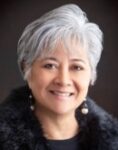 "The idea that any District Attorney or governing authority can wield prosecutorial power to to arrest and potentially jail a political opponent of the incumbent President shocks the American conscience and exemplifies the very tyranny our Constitution sought to avoid," McArdle wrote in a statement.
Aspects of criticism over the New York prosecution have focused on a connection between Bragg's campaign for prosecutor and megadonor George Soros. Soros donated to a liberal group that supports progressive prosecutors and criminal justice reform, and that organization used a significant portion of that money to help Bragg's 2021 campaign.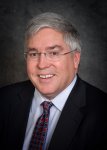 West Virginia Attorney General Patrick Morrisey made reference to that connection in a video statement released on Twitter.
"The person behind this is a George Soros-backed district attorney. This is a guy who believes many of these felonies should be converted to misdemeanors, that criminals should roam the streets and that many people should be let out of prison. He's weak on crime," said Morrisey, a Republican who plans a campaign announcement next week.
"He campaigned on the fact that he would go after President Trump. Let's be clear about what this is: It's a political witch hunt and a political prosecution. And the only reason they're doing this is because they're scared. They know they can't beat him at the ballot box; that's why they're resorting to these terrible tactics."
Trump's indictment is a travesty. This is a political prosecution. Period. #TrumpIndictment pic.twitter.com/oj9jgw78VT

— Patrick Morrisey (@MorriseyWV) March 30, 2023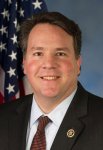 Congressman Alex Mooney, a Republican who benefited from a Trump endorsement in the 2022 primary against fellow GOP Congressman David McKinley, called the indictment a "disgusting abuse of power." Mooney has declared his candidacy for U.S. Senate in 2024 and could face off against Justice in the Republican primary.
"This is an attempt to appease a radical liberal base who personally hates President Donald Trump and his followers," Mooney wrote in a statement.
"Only in a banana Republic does one party arrest a candidate of the opposing party. Make no mistake, this is a political assault on hard working families, gun owners, veterans and the people that teach their children that there are only two genders."
My statement on today's disgusting abuse of power used to indict President Trump. pic.twitter.com/hyoMtWbCKw

— Rep. Alex Mooney (@RepAlexMooney) March 30, 2023