MORGANTOWN, W.Va. — Mental health experts based at the West Virginia University College of Applied Human Sciences will soon deploy to public schools in parts of the Mountain State to address critical and growing mental health needs among children.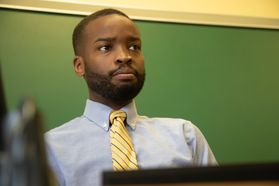 The school counselor-to-student ratio in Harrison County is one counselor for every 348 students; school psychologists work at a one-to-1,440 ratio, and social workers in the county operate one for every 10,086 students, according to assistant professor and project lead Rawn Boulden.
Chris Schimmel, associate professor and university faculty ombudsperson, said the program is possible through a $5.2 million grant from the U.S. Department of Education.
"We're just hoping to increase the access to mental health providers specifically in Harrison County Schools, and we're looking to do that over the next five years," Schimmel said.
Shimmel said the need for mental health services is at record levels following the pandemic. That explosion in need has come at a time when fewer are going into the field, especially in the specialized field of youth counseling.
"But, additionally, we also have a shortage of people who are just going into the counseling field in general and who are willing to work with children and adolescents," Schimmel said.
During the opioid crisis, millions of prescription pills were pushed into Harrison County. As the crisis continued, prescription drugs were gradually replaced by heroin and then much stronger fentanyl, causing the problem to continue spiraling out-of-control. According to Schimmel, demographics spell out the need for mental health services for the students there.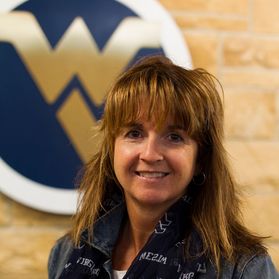 "We have schools in Harrison County where we have greater than 60 percent of the student body being raised by someone other than a biological parent so there has to be grief, loss, and trauma that those kids have experienced," Schimmel said.
In addition to the fellowship program, Boulden and Schimmel are working to train 625 personnel in 20 public schools in Youth Mental Health First. The program helps people understand a five-step process on how to help someone from 12 to 18 years old experiencing a mental health crisis.
"If you're a school counseling fellow, you will go into one of the high-need schools in Harrison County and work under the school counselor hired by the county," Schimmel said. "If you're on the clinical side, you will work with our partner at Community Care."
The students that elect to participate in the program also make a commitment to stay in the Mountain State to continue offering their expertise.
"Any WVU student that is selected in our counseling program to engage in this work will have to agree to stay in West Virginia and work in a high-need area for an additional two years after graduation," Schimmel said.