CHARLESTON, W.Va. — An organ donation group is admiring the efforts of the recently fallen state trooper, Sgt. Cory Maynard, who gave his tissues after his death.
Within 24 hours after Maynard was shot and killed in the line of duty nearly a week ago today, his body was taken to a tissue donation facility. The Center for Organ Recovery and Education (CORE) West Virginia Outreach Coordinator, Cheryl King said Maynard lives on through such a bequest.
"That is what brings such comfort to families and it gives them hope, and all people who are donors are heroes," King said on MetroNews Talkline Thursday.
She said Maynard's donation was one of the more rare contributions, as tissue donation is less known than organ donation.
"It's easier to understand what a heart transplant is, or a lung transplant or a kidney transplant," said King.
She said tissue donation is just as impactful though, having the ability to improve the lives of up to 75 people.
Tissues which can be transplantable include bones, ligaments, tendons, cartilage, heart valves, skin, veins, cornea and nerves.
"All of those can help patients in various situations some life-threatening, as in the case of heart valves," King said.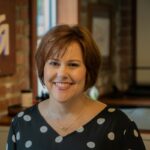 King said tissue transplants mainly improve the quality of someone's life, helping them to walk or stand up straight, as they replace worn out tissue that was prohibiting them from working properly.
However, organ donation typically deals with live-saving matters. King knows of at least two stories where the gift of life was passed along through organ transplants.
One is the story of Jasmine "Nicole" Moore of Ripley who was 26 and engaged to be married when she was killed in a car wreck. Her mother, Lisa Johnson didn't find out until after the accident that Nicole had become a donor, saying that she's a hero and lives on through those in need.
Another story is of Sam Romano of Clarksburg. Appearing to be a healthy 18-year-old boy preparing for college and deciding on football and baseball scholarships, doctors soon discovered Romano had a heart abnormality that required a transplant. He received the donation three years ago, and his mother, Beth said "he isn't going to waste that precious gift."
King said often a person's decision to become a donor also comes as a gift to their family members.
"Families always are glad when the family member has made the decision themselves, because then they don't have to make it, but it always brings them and sense of comfort in knowing that their loved one lives on," she said.
King said organ and tissue donation are both greatly in need, with about 500 people in need of organ donation in West Virginia alone.
People can sign up to become a donor when they go to get their hunting and fishing license, or from Donate Life West Virginia.