SEATTLE, Wash. — Several West Virginia leaders are in Seattle, Washington this week for the latest installment of the 'Choose West Virginia Tour.'
House of Delegates Speaker Roger Hanshaw said the group, which includes Senate President Craig Blair, WVU President Gordon Gee, Marshall President Brad Smith and state Secretary for Economic Development Mitch Carmichael, met with Amazon officials for several hours Monday.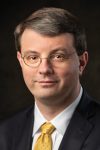 "We were talking about the opportunities in West Virginia to locate data centers in West Virginia, the opportunity for West Virginia's small manufacturing firms to use Amazon platforms and Amazon technology to reach customers outside of West Virginia," Hanshaw said during a Tuesday appearance on MetroNews "Talkline."
Carmichael told MetroNews Tuesday the meeting with Amazon went well.
"The Amazon team and many of the local Seattle businesses are incredibly impressed with the coordinated, professional, and focused presentation of the many advantages of choosing West Virginia for expanding business, jobs and investment," he said.
Hanshaw said the group was meeting with Amazon when Carmichael got the news that West Virginia will be receiving $1.2 billion in federal funds to expand broadband. He said it was perfect timing.
"We literally had a round of applause in the conference room at Amazon headquarters in Seattle because it just becomes easier to have the conversation—how we would incentivize small businesses, small manufacturing firms in West Virginia to talk about accessing customers outside our borders if we have connection at better speeds and better connectivity," Hanshaw said.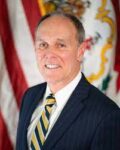 The goal of the meetings that are part of the tour is to educate companies about West Virginia. Hanshaw said he's found that it's not any one stereotype that hurts the state but it's a lack of knowledge by those outside the state.
"In reality what we find is that those stereotypes aren't real," Hanshaw said. "Most of the business community outside the borders of West Virginia, they don't have a negative image of West Virginia, they don't have an image at all, they just don't think about us."
The group is selling, among other things, the state's beauty, low taxes and low crime rate.
"Part of what we do here is to open people's eyes to the fact that your salary as a computer programmer goes a lot further in West Virginia than it does in the Silicon Valley," Hanshaw said.
The Choose West Virginia Tour began last year with visits to Silicon Valley in California, New York City and Washington, D.C.. There was a small presentation in Denver last August and then a visit to Charlotte last fall.
There could be a tour stop in Boston before the end of the year.