Alderson Broaddus University, which has its strained finances under scrutiny, announced the resignation of the chairwoman of its board of trustees.
Rebecca Hooman, whose resignation was effective today, last month wrote a detailed history of the private university's financial struggles.
In her resignation announcement she wrote, "As Board Chair, I have become a distraction to the good work being done by AB's administration.
"While I deeply appreciate the many statements of support and gratitude I continue to receive for my service, I don't want to be an obstacle to progress. I, therefore, resign as Chair and member of the Board effective Friday, June 30."
The university announced that James E. Garvin, a 1975 graduate, will assume leadership of the AB Board of Trustees and Governors.
The finances at Alderson Broaddus have been under examination by the West Virginia Higher Education Policy Commission. The higher education board has twice delayed provisional reauthorization, citing "continued financial solvency concerns."
The HEPC will take up the issue again on July 12.
The HEPC is asking for information about finances, enrollment, student record security, financial exigency and teach-out plans and "any other information deemed necessary by the Chancellor to ensure the Commission receives a comprehensive picture of the institution's operating condition and ability to meet the State's standards for reauthorization."
Teach-out plans, which are among the items being sought, are written plans to provide for the equitable treatment of students if a college ceases to exist or operate. These plans may include transfer options or formal agreements between schools.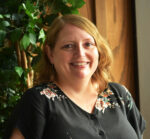 Alderson Broaddus's interim president, Andrea Bucklew, said the university is working to comply with the request. Bucklew said the university's administration met today with the Higher Education Policy Commission to clarify the questions in preparation for the July 12 meeting.
"We maintain a close working relationship with HEPC and are confident we will satisfy their requests," Bucklew said in a statement to MetroNews.
"Alderson Broaddus is actively recruiting for the fall semester, and most recently, on Friday, June 23, we welcomed 83 new students and their families to our campus to begin their enrollment and housing processes."
Alderson Broaddus is a private Baptist college that has roots in Phillip, Barbour County, starting in 1909. Two other Baptist institutions combined in 1932 to form Alderson Broaddus College, and the institution was named a university in 2013.
About 750 students have enrolled there in recent years.
Alderson Broaddus named its interim president, Bucklew, starting July 1 because of the retirement of the current president, James "Tim" Barry.
In February, the university named Judith Dwyer as an adviser to identify and pursue "alternative futures in the form of expanded partnerships, affiliate federations, or mergers."
A month ago, the university added three new degree programs: a bachelor of arts in recreation & fitness studies, a bachelor of science in health science and an associate of science in engineering.
Hooman, last month, made a public statement about her personal recollections of the university's finances over about a decade.
"In fact, there has not been a year since I joined the Board that AB has had a positive budget," she wrote.
Years ago, she wrote, enrollment dropped to 400 or 500 students and retention was an ongoing challenge.
By about 2012, she wrote, the university faced a financial crisis and had only two choices: borrow from endowment funds or close.
"The other option at that time was to close the school, which was verified by a forensic accounting firm," she wrote. "To avoid closure at that time, the board voted to borrow the bulk of the endowment, basically $14 million."
About 2015, the university defaulted on its municipal bond and was at risk of bondholders seizing the campus property, she continued. A $27 million, 30-year loan helped the university pay down the bond.
Covid hit in 2020, and that created new financial stress. In 2022, up against the possibility of closing the school, leaders again made the decision to borrow heavily from its endowment fund.
"At both times of borrowing from the endowment," Hooman wrote, "the only other option was to close the school."