MORGANTOWN, W.Va. — The long-awaited rekindling of the Pitt Panthers and West Virginia University Mountaineers is here and the community is prepared to usher tens of thousands of football fans to the Morgantown area this weekend.
WVU Alumni Association CEO Kevin Berry, said this date has been circled on the calendar for many fans of both teams, but especially former graduates hoping to watch the Mountaineers avenge a 38-31 loss to the Panthers last year at Acrisure Stadium in Pittsburgh.
"In 2015, when they announced the series was being renewed, alumni have literally been counting the days down since," Berry said. "We anticipate there's going to be a large number of people that are going to come; it doesn't get any better than playing a traditional rival."
As for the business side of the weekend, Visit Mountaineer Country Convention and Visitors Bureau President and CEO Susan Riddle said local hotels are booked, and some fans are staying as far away as western Maryland.
"I know all of our lodging properties have been dealing with and preparing for this weekend since the schedule was first announced, and they couldn't keep people from making reservations regardless of what the prices were for the rooms," Riddle said.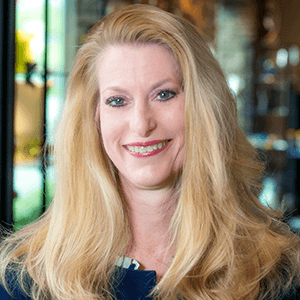 One of the biggest events since the end of the pandemic is sure to keep not only the hospitality industry busy, but the windfall will also benefit local grocers as fans prepare for the biggest tailgate event of the year so far. But Riddle said football fans will also be spending money on gas, snacks, and incidentals that could drive the economic impact into the range of several million dollars.
"There are a lot of businesses that will not even take over-the-phone orders this weekend simply because they cannot keep up with the demand," Riddle said. "At the grocery stores, people are picking up their trays of food, and tailgating will be at an all-time high."
On campus, the events start with Mountaineer Friday from 11 a.m. to 2 p.m. in front of the Mountainlair with the Mountaineer mascot, then the Marmaduke Dent Benefit from 6 to 10 p.m. at the Erickson Alumni Center. Davis College will be holding a tailgate party during the day Saturday, along with other activities on and around the campus.
"The Erickson Alumni Center will be filled with alums from around the country on Saturday," Berry said. "We look forward to heading to the field and cheering the Mountaineers to victory later in the day on Saturday."
Berry expects a large crowd and a lot of excitement throughout the weekend and urges fans to get to the game early and stay late in order to sing Country Roads as a group at the end.
"Our fans have been waiting for this game since the series was renewed," Berry said. "Over the last couple of weeks, we've had many conversations with alums that are excited to come back into town and spend the day on campus and over in the Blue Lot hanging out with friends."