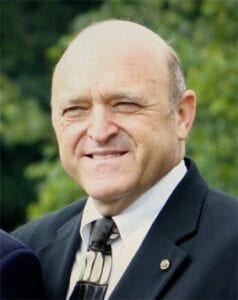 MORGANTOWN, W.Va. — Morgantown officials have added 24 surveillance cameras to the downtown area, according to City Manager Kim Haws.
Haws said the cameras are being paid for with funds from the American Rescue Plan Act (ARPA). While a hard cost was not given, the city website gave a budget number of $173,000 for the cameras.
Haws said the cameras will be live and monitored by dispatchers, who will have the opportunity to notify police of criminal activity in progress.
"We're hoping those will not only help deter crime but will also help our law enforcement folks be able to do their job more efficiently," Haws said.
Four cameras have been installed at Hazel Ruby McQuain Park, four at the Metropolitan Theater, and several others have been placed at what Haws called "hot spots." The "hot spot" locations are also ones that have been the subject of complaints from members of the downtown business community.
"One is right there at Milan Puskar Health Right; there are going to be a number of cameras that will go both ways down Welch Street, as well as two other alleys in the downtown area, including next to the drug store," Haws said.
Haws said they blanketed city properties in the downtown as well as major intersections that become very crowded during special events and late at night.
"Seven have been installed at 430 Spruce Street, creating a lot of security there at City Hall: four at High and Walnut Streets and four at High and Pleasant Streets," Haws said.
Third Ward Councilor Louise Michael hopes the addition will at least help law enforcement catch criminals if it does not deter them. Michael also had praise for the Morgantown Information Technology Department for their efforts to get the cameras properly in place.
"I believe this is helpful for the safety of our residents, businesses, and law enforcement," Michael said. "I'm very excited this was done, and I want to say thank you."