CHARLESTON, W.Va. — Public schools in West Virginia are dealing with a problem of chronic absenteeism. In other words, students too often are not showing up for class.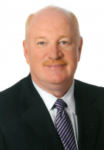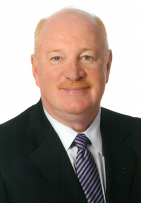 Recent information released from the state Department of Education said 28% percent of students in West Virginia public schools missed 18 or more days of school last year. Those students were labeled chronically absent, meaning they missed 10% or more of their school days in the 180-day year.
West Virginia Education Association President Dale Lee said there's too large of a number of students who are missing way more than 18 days.
"A large percent of these students in the 28% are absent far more than the 18 days," Lee said. "We have students missing 30, 40, even 50 days. Tell me how they're going to achieve academically if they're missing nearly half the school year."
Lee spoke about this statewide issue while as a guest on MetroNews "Talkline" last week. He said teachers are put into a tough spot when their students don't show up for class. It becomes an issue of whether to give that student more attention to help them catch up, or moving on and teaching the rest of the class at the point that they had reached.
"There's no way we can teach the kids what they need if they're not at school," said Lee.
He believes one way to try and fix this issue is going straight to the parents.
"You have to build that line of communication with the parents and the guardians to get them (the students) to school," he said.
One Boone County school principal said their attendance numbers are doing well. It's one reason they were just recognized nationally.
Sherman Elementary Principal Lisa Lowe, whose school was just recently honored as a National Blue Ribbon school by the U.S. Department of Education in 2023, said they have seen success in their elementary school because of the close relationship they have with parents of the students.
"We have close contact with parents," Lowe said. "Once a student misses so many days, we have parents come in for a meeting to see in what ways we can help."
Sherman Elementary was one of just three schools from the state of West Virginia that received the blue ribbon status. All three schools were elementary schools. 353 in total were recognized by the U.S. Department of Education within the past week.
Principal Lowe said her school knows the importance of a student showing up and making themselves available to learn.
"Accountability and responsibility is something we try to instill in our students," said Lowe.