CHARLESTON, W.Va. — Mountaineer Gas is facing a growing issue as it seeks to restore natural gas service to thousands of customers on Charleston's West Side.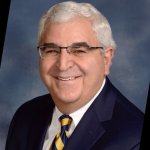 "What we're seeing now–when we thought originally that we had just a few homes that got water inside their house and inside their appliances–seems to be the majority, unfortunately," Mountaineer Gas Senior Vice President Moses Skaff said Monday during an appearance on MetroNews "Talkline."
The problems began back on Nov. 10 when a high pressure water line owned and operated by West Virginia American Water Company broke. Mountaineer Gas says the pressure of the water pierced a hole inn its distribution line sending thousands of gallons of water through 46 miles of lines that crisscross the West Side. The water also flowed into residential lines located inside homes and businesses.
"It's been 10 days and we continue to get large amounts of water out of the system," Skaff said.
As of late Monday afternoon, Mountaineer had completely restored service to 825 customers but there are several hundred more that have the more serious issues caused by water rushing into their homes through gas lines. Skaff said in some cases entire homes have had infrastructure damaged.
"This is just a very, very time-consuming process," Skaff said. "I know everybody wants deadlines, 'When is this going to be over?' the water in these houses is just uncontrollable for us."
The company says full restoration of its main line is 5 days away.
Mountaineer Gas has 51 crews, which equates to about 200 workers in the area, not counting the contractors it has hired to replace furnaces, stoves and hot water tanks.
"There are multiple, multiple homes that those furnaces are just ruined because the water got up into the gas chambers and those types of things," Skaff said.
The utility has approximately 200 holes dug on the West Side as it continues to drain its infrastructure of the water. The company now has about 80% of the 46-miles drained and that could reach 100% in a few days but Skaff said it will take longer to drain water from homes and replaces appliances.
"We'll have gas access on the street and to the homes–now the struggle is inside the homes," Skaff said.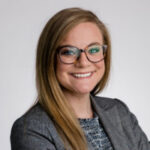 Mountaineer Gas is footing the bill for all of the repairs and replacement of appliances. It will also give a credit on the gas bills of customers in the weeks ahead. Skaff said they will be working through the Thanksgiving holiday.
"I feel very sorry for the folks on the West Side that this has happened to them," Skaff said. "The West Side folks have been great. They've been patient with us, they've been helping us."
West Virginia American Water said it was premature to blame it for what happened until an investigation is completed.
"Following a water main break on Charleston's West Side on Friday afternoon, West Virginia American Water acted with urgency to identify and repair the water main and restore full service the following day while communicating with customers using our emergency notification system as well as the City and applicable agencies," West Virginia American Water spokesperson Megan Hannah said last week. "We will fully cooperate with the Public Service Commission, local officials, and our community agencies in any investigation to determine a cause."