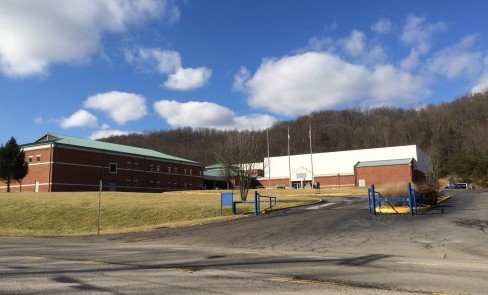 CHARLESTON, W.Va. — In search of a new principal after the resignation of Clinton Giles two months ago, a committee will interview six candidates for Capital High principal Thursday.
Giles faced a misdemeanor charge after he allegedly delayed reporting a sexual assault at the school. Giles resigned the day he was charged. The charge was eventually dismissed.
All six candidates will be interviewed Thursday. Kanawha County Schools Human Resources Director Carol Hamric said, per school policy, each candidate would be interviewed by a committee made up of herself, an assistant superintendent and a principal from another Kanawha County high school. The faculty senate at Capital will also be part of the process. Kanawha County School Superintendent Ron Duerring will recommend one of the top four candidates to the school board to be hired.
School board member Pete Thaw said since Giles left the school it's been "in trouble." Thaw said with an enrollment exceeding 1,200 students, Capital High needs "a top-notch principal," Thaw said. "We've got to get that school back on track."
Ordinarily, Thaw said he supports hiring someone from inside Kanawha County, but this situation may demand a broader search.
"In this incidence, I am very open to somebody from outside because it could very well be that an outside person, who has no previous connections, might be the best person," he said.
"It needs a strong leader who has experience in building up schools."
The applicants include three current Kanawha school administrators:
— Jonathan Anderson, principal of Horace Mann Middle School;
— Cathryn Carena, assistant principal of John Adams Middle School;
— Angela Cruikshank, assistant principal at Capital High.
The other three applicants from outside the county are:
— David Tupper, principal of Bruceton School, a pre-K through eighth-grade school in Roane County;
— David Pastrick, principal of Preston High School in Kingwood;
— Larry Bailey, principal of J.B. McNabb Middle School in Montgomery County, Ky.