CHARLESTON, W.Va. — House of Delegates Minority Leader Tim Miley said Thursday a majority of Democrats in the House support the legalization of the recreational use of marijuana.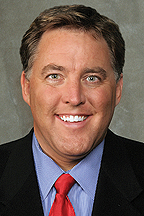 "In talking with the various members individually, the majority do," Miley, D-Harrison, said during an appearance on MetroNews "Talkline."
He said the feeling wasn't unanimous among the members of his caucus but most believe it would be good for the state.
"At some point I would like for West Virginia to be on the front end of things instead of the back end because by the time this governor gets around to wanting to do that we'll be the 47th or 48th state to do that and we won't get any benefit from it," Miley predicted.
Justice said during his State of the State Address Wednesday night he was in favor of lawmakers fixing the 2017-approved medical marijuana issue but against recreational use being legalized.
"I am adamantly, adamantly, etched in stone, adamantly against recreational marijuana," Justice said.
State Attorney General Patrick Morrisey tweeted Thursday evening his office was going to issue a legal opinion on the medical marijuana issue at noon Friday.
We will publish a major legal opinion on West Virginia's cannabis law at high noon tomorrow. #WVAG

— AG Patrick Morrisey (@MorriseyWV) January 10, 2019
Miley said the stigma that used to be with recreational marijuana use is largely gone. He said legalization would be a good way to increase the state's population, like has happened in other states that have legalized its use.
"We are at a point where we need to go down that path because I think it would be aspiring to those outside the state to look upon West Virginia as to being on the forefront of something," Miley said.
Miley said legalization would cut county regional jail costs and keep users from using more dangerous drugs.
Meanwhile, the medical marijuana issue is stuck on how to handle the finances generated from the sale of the legalized products.
State Treasurer John Perdue sent a letter to Justice last May outlining two potential solutions: (1) Establishing a state bank or (2) Establishing a third-party loop system through a vendor.
Each option would require legislative action.
In the letter, Perdue said in an effort to find a lawful banking solution, his office had reached out to stakeholders on both the state and national levels and has contacted research into how other states process medical marijuana funds.
Justice urged lawmakers Wednesday night to get medical marijuana rolling.
"We need to solve the riddle guys. We are running out of time," Justice said. "There's a lot of people out there that are hurting and they probably very well could use medical cannibas."
Current state law only allows marijuana to be sold in pills; oils; for vaporization; in topical forms, like gels, creams or ointments; tinctures; liquids or dermal patches. Forms of marijuana that can be smoked and pre-made edible forms of marijuana are not permitted.
WV Legislative Photography, Photo by Perry Bennett