CHARLESTON, W.Va. — A handful of state lawmakers will be at the state capitol Tuesday for one day of interim committee meetings, none of the meetings focusing on education reform.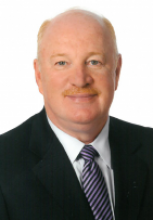 That special session could come during the interim meetings that begin May 20. The date of May 22 has been mentioned prominently for the possible beginning a special session.
West Virginia Education Association President Dale Lee said he's hearing what seems like a lot from some state lawmakers on what should take place with education reform before the state Department of Education finalizes its report from the eight public forums that were held beginning in late March.
Lee said some of the discussion he's hearing is premature.
"We had eight (forums) across the state, the senate had some, we (WVEA) had some, we've got all of this information and before it can be tabulated and the results looked at and the data looked at thoroughly, we're already making decisions on what we're going to do," Lee said Monday on MetroNews "Talkline."
A state Department of Education spokesperson told MetroNews Monday the report is expected to be released sometime next week.
Meanwhile, the WVEA held its annual spring meeting over the weekend and Lee said the teacher delegates who attended those meetings were clear in what they believe education reform should look like. He said the same issues heard at the public forums.
.@WVEAnews President, Dale Lee, joins @HoppyKercheval to talk about the just-completed delegate assembly & response to plans for the special session. WATCH: https://t.co/wkudfIAoe1 pic.twitter.com/50C63dW7LH

— MetroNews (@WVMetroNews) April 29, 2019
"They were more interested in things like lower class size, wraparound services, expanding mental health in the schools, expanding the number of counselors, social workers and nurses. Those are the things we know will make a difference for the students of West Virginia," Lee said.
Lee said the teachers were once again clear about being against charter schools and education savings accounts.
Last week on "Talkline," state Senate President Mitch Carmichael said the number of charter schools shouldn't be restricted.
"I don't think there should be a low limitation on it, the Senate does not think, but we're willing to make concessions on that if people are afraid that what works in 44 other states can't work here and have a real trepidation about it then we'll go to the lowest common denominator," Carmichael said.
Lee also said teachers want various parts of reform considered separately.
"You can't lump everything in one single bill and thrown in a controversial thing or two and say it's all or nothing," Lee said. "If these are good let them stand on their own merit."
House of Delegates Speaker Roger Hanshaw is discussing a possible tax credit for education savings accounts. Lee said he would have to see the particulars of the proposal first.
"We'd have to see where the money is going, how the tax break is set-up, how much money it is and let's look at something that will help all counties too," Lee said.
Carmichael said last week there was deal on ESAs.
"No, there's not complete agreement on that," Carmichael said. "People are afraid of Education Savings Accounts as they pertain to special needs students."
The four legislative interim committee meetings scheduled for Tuesday afternoon include:
The Commission on Special Investigations; Joint Legislative Committee on Flooding; Post Audits Subcommittee; and Joint Committee on Government and Finance.