CHARLESTON, W.Va. — As the West Virginia Parkways Authority Board continues to gather information ahead of a final decision about the replacement of its aging toll collection system, the inclusion of credit and debit card readers at toll booths along Interstate 77 appears increasingly likely, according to General Manager Greg Barr.
"We know now, in working with the toll system consultants who are developing the strategic plan and getting ready to write the specs to bid out the upgrade to our toll system, that we're going to look at being able to accept credit cards," Barr told MetroNews.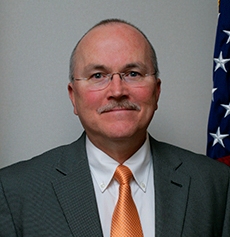 "It's not necessarily always going to speed things up. If you had $4 for the toll and you handed it to the collector, you're gone. Well, if you have a credit card, you still have to hand them the credit card, and they have to swipe it. 'Do you want a receipt?' 'Yeah, I want a receipt.' Well, then you've got to print the receipt and give the card and the receipt back to them. Or, what if the card doesn't read the first time, the swipe's not working? 'Hey, do you have another card? This one's not working.' 'Oh yeah, let me look for another one.' All this is taking extra time. Most of the time, we think it's going to speed things up. That's what the consultants will clarify for us."
In September, design and engineering consulting firm HNTB presented board members with possible choices to increase the efficiency of toll transactions along the Turnpike, including all-electronic tolling, which would eliminate toll booths, and open road tolling, which would utilize a combination of overhead gantries collecting tolls electronically and traditional toll booth plazas.
Barr said the installation of card readers, at the very least, would be an improvement over the current no-pay system, which he described as cumbersome for customers who have neither an E-ZPass transponder nor cash on hand.
"We print out a long receipt, about a foot long, and we have them sign it, and it has a serial number on it. Then, they can mail the payment in later. And each time they go to another booth, they show that receipt to the collector and they get another receipt, and then they have the receipts of how much they owe. Well, that's time-consuming in the lane, especially when traffic's backed up," he said.
As for the system-wide replacement of the Parkways' current toll collection network, Barr estimated a completion date of mid-to-late 2022.
"There's not that many people in the toll integration business, so we may get three bids. We may not. Those people are very busy. Since there's few of them and there's toll upgrades going on all over the country, you've got to fit it into their work schedule, and once they get started, it takes a year for them to do the work. So, it's a process," explained Barr. "Once we advertise, it's probably two years from when we advertise."
Board members tentatively are expected to approve a final version of the new tolling system by the end of the year, with solicitation of bids from vendors occurring in early 2020.