CHARLESTON, W.Va. — The first five days of iGaming in West Virginia resulted in nearly $7.9 million wagered.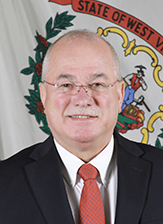 Draft Kings, a Management Services Provider (MSP) to the Hollywood Casino at Charles Town Races, received approval from the state Lottery to begin iGaming July 15. State Lottery Director John Myers shared the numbers from the first five days of betting at Wednesday's monthly Lottery Commission meeting.
Myers said there was $7,979,923 bet from July 15-20 with a payout of $7,819,330. There was $160,379 in taxable revenue. The state collected just more than $24,000 in tax revenue over the five days.
"The product shows some promise already in the fact that it's generating an equal amount of revenue to sports wagering," Myers said.
Sports betting brought $28,000 in tax revenue to the state last week. Myers noted there's not as much to bet on now because of COVID-19's impact on sports. He expects those numbers to go up.
The state legislature passed the West Virginia Interactive Wagering Act in 2019. The law sets up a process where online casino gaming takes place through the four racetrack casinos in the state and the casino at the Greenbrier. Each casino can have as many as three MSPs that offer iGaming.
Lottery Commission members were shown a demonstration of the Draft Kings iGaming app Wednesday.
Revenues
Because of the pandemic, the Lottery failed to bring in $1 billion in overall sales for the first time in 18 years.
Financial numbers through June 30 released Wednesday show gross revenue at more than $955 million. It was 1.1 billion at the end of the 2019 fiscal year.
Last month was a good comeback month for the lottery after the pandemic shutdown that went from mid-March to May 30. Limited Video Lottery brought in $48 million for the month up $16 million from June 2019. Revenue from instant games outperformed estimates for the month but Racetrack Video Lottery and table games at the casinos came in below June 2019 revenue numbers.