The latest challenge to the coronavirus map that determines the status of West Virginia classrooms is set for a Friday afternoon hearing in a socially-distanced courtroom.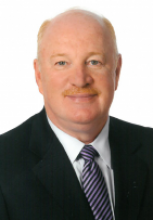 The West Virginia Education Association sued the state, saying the map has been adjusted over and over with the intended outcome of keeping classrooms open and football games on the field.
"With the constant changes to the map and the manipulation of the positivity rate, we believe people are put in a situation that is not conducive to the most healthy environment," WVEA President Dale Lee said in a Thursday afternoon telephone interview.
The hearing will be at 1:30 p.m. Friday before Kanawha Circuit Judge Carrie Webster in a ceremonial courtroom that is being used because of heavy interest in the case and because of the ongoing coronavirus pandemic. In-person seating will be limited to 30 people.
"Plenty of irony there considering that many of our classrooms will have 20 or more students in them less than three feet apart and many of our schools that are yellow or even green are closed because of the spread," Lee said.
Lawyers for the state Attorney General, arguing on behalf of the Governor's Office, have asked for the case to be dismissed — saying, in part, that the teachers union failed to provide required 30 days notice for suing the state.
2020 10 19 Motion to Dismiss Petition for Injunctive Relief (M0392580xCECC6) (Text)

This is one of several challenges to the map established by Gov. Jim Justice to track coronavirus in West Virginia's counties, affecting whether classrooms may open or not.
Two prior cases, heard by different judges, took issue with the map for being too restrictive for students and athletes while having almost no other affects on daily life.
But the judges dismissed the cases, citing the governor's broad emergency powers for handling the health and safety of West Virginians during the pandemic.
This case also disputes whether the map is applied consistently, but with the teacher's union contending it has been repeatedly loosened, distorting results to ensure most classrooms will be open and teams playing.
"This is not questioning the governor's emergency powers. It's questioning the manipulation of the map to put people in a harmful situation," Lee said.
But lawyers for the state contend the governor has broad latitude to determine the safest ways to deal with the virus.
"Petitioners essentially ask this Court to overrule the Governor's rational actions and impose its own vision regarding what constitutes the 'best' metrics for deciding whether and when to resume in-person instruction in our State's pre-K-12 schools," wrote lawyers for the Attorney General's Office in the motion to dismiss the case.
"However, neither the federal nor the state constitution permit this Court to substitute its own opinion regarding the 'best' metrics to do so. Instead, the Governor's actions survive constitutional scrutiny because they reflect rational decisions."
West Virginia initially based its map on a version developed by Harvard Global Health Institute but then made a series of changes.
Some, state officials said, were meant to adjust for West Virginia's relatively rural population. Others, officials said, were meant to adjust for human behavior and to encourage more coronavirus testing.
Changes have included placing smaller counties on a 14-day rolling average; having nursing home residents, corrections inmates and now some isolating college students count as one unit; altering the cutoff points for colors meant to indicate county status; and adding an additional color, gold.
Initially, West Virginia's map counted just daily positive cases on a rolling average and adjusted for 100,000 population. State officials concluded people were holding back on getting tested because positives would count against their local numbers.
So state officials now allow use of a percent positive figure.
Counties are assessed by whichever is better, the average daily positives or the percent positive.
State officials say that provides greater incentive for testing.
"These maps, the way we have constructed the map using both the infection rate and the percent positive rate, is not meant for the map just to be a passive tool to tell us what's going on," Clay Marsh, West Virginia's coronavirus response coordinator, said at a briefing Wednesday.
"It's meant to be an interactive tool that incentivizes us to test, to do the appropriate protection measures. Because if you do that, your color comes down."
At first glance, the split methodologies have led to some cognitive dissonance.
Mercer County, for example, has been red — signifying the danger zone — for several days when assessed by its infection rate. But Mercer is green– the lowest level —  for its percent positivity. Local officials decided to close school until Oct. 30.
WVEA contends in its lawsuit that the changes have been done simply to create the illusion of a 'green map' and does not mean it is safe to return to in-person learning at this time in certain counties.
The map is updated every Saturday evening to determine the status of school and athletics for the coming week. Counties on red or orange go to remote learning and no games.
WVEA is asking for greater openness to the process, pushing for meetings between the governor and his health experts to be public. The teachers union also wants to open up discussions of a panel of health experts that makes adjustments to the Saturday map.
"Those meetings should be open to the public, and there should be a reveal of the discussions — and how they get a county that should be yellow into green or orange into gold," Lee said.
2020 10 19 Response to Petition for Injunctive Relief (M0392577xCECC6) (Text)