Following a closer look at a $25 million West Virginia loan program to venture capitalists that produced negligible return, the new state Treasurer is proposing legislative changes aimed at increasing accountability.
Riley Moore, a Republican who just took office, is proposing measures to increase oversight and accountability over taxpayer funds used by the state Economic Development Authority.
His proposal follows Tuesday's release of a legislative audit that concluded the development authority took a $24 million loss on a taxpayer-funded venture capital program created in 2002 and failed to maintain adequate accounting documentation.
The Treasurer's proposed bill aims to provide greater accountability in a couple of ways. It would
Give the Board of Treasury Investments the power to inspect all Economic Development Authority financial and administrative records related to loan and loan insurance programs that use funds from the investments board.
Require the Economic Development Authority to submit quarterly reports to the Board of Treasury Investments, Governor and Joint Committee on Government and Finance, as well as submit to regular audits by the Legislative Auditor.
"We are going to act as a backstop for the taxpayers of West Virginia to ensure nothing like this ever happens again," Moore said today on MetroNews' "Talkline."
State Treasurer @RileyMooreWV speaks with @HoppyKercheval about the failed loan program and legislation he is proposing to keep that from happening again. WATCH: https://t.co/wkudfIRZCB pic.twitter.com/7h2uGNrjAI

— MetroNews (@WVMetroNews) January 27, 2021
Big money, little transparency
The audit released Tuesday examined a longstanding Economic Development Authority program to invest in venture capital companies.
The program began in 2002 with legislative authorization of a $25 million nonrecourse loan to be issued from the state Investment Management Board to the Economic Development Authority with the aim of industrial and economic growth.
At the time, West Virginia was in deep recession, the state was digging out of massive floods, and the country's economy was still reeling from the economic effects of the 9-11 attacks.
So the loans were one approach the governor and legislature took to try to promote growth. Then-Gov. Bob Wise said in his State of the State speech, "We must draw in venture capital to encourage entrepreneurship and create jobs."
But the program was a gamble, banking on return from venture capital companies that often seek short-term payoff from higher-risk investments. The program was meant to be self-sustaining with return from the venture capital companies funding future investments.
It didn't work out that way.
The EDA's initial investment of $24,514,201 was distributed among several venture capital companies.
Millions of dollars went to  Anthem Capital Limited Partnership of Baltimore; Toucan Capital Fund II Limited Partnership of Bethesda, Md.; Adena Ventures Limited Partnership of Athens, Ohio; Mountaineer Capital Limited Partnership of Charleston; Novitas Limited Partnership of Wayne, Pa.; and Walker Investment Fund Limited Partnership of Glenwood, Md.
Innova of Fairmont, an affiliate of the West Virginia High Technology Consortium, received a $750,000 grant as part of the program to help encourage and seed early-stage entrepreneurism and start-up activity.
Over the years, questions also arose about how those companies, in turn, chose to invest the money. Although public dollars were being used as seed, there was no way for taxpayers to know about any profits and losses from the investments.
Moreover, auditors concluded that two of the venture capital companies selected for the program received a total of $8 million of funding from the EDA, but did not invest any funds within the state. Meanwhile, four  of the companies that were selected wound up entering into receivership before the program concluded.
Because of limited return on the investments, the EDA has only repaid $674,222 of principal, leaving an unpaid principal balance of $24,325,778 outstanding.
"In summary, it is the Legislative Auditor's opinion that the loan program did not achieve the intended outcomes and what was achieved is difficult to quantify," according to conclusions released this week.
The Legislative Auditor recommended that when similar programs are established in the future, the Legislature should provide clear and concise statutory guidance to agencies about expected outcomes of a program, as well as guidelines to administer and monitor investments made with state funds.
Hoppy Kercheval: How West Virginia lost $25 million in risky investments
Who oversees state investments
The legislative audit was prompted by a 2019 letter from then-Treasurer John Perdue, expressing concern about obstacles during attempts to wind down the loan program.
The Board of Treasury Investments is under the umbrella of the state Treasurer's Office, and the Treasurer serves as chairman. The board manages the consolidated short-term operating fund for state and local governments and currently has $6.2 billion in assets under management.
Usually, the board manages and keeps watch over money that's been brought in for and by the state and participating local governments but has yet to be claimed for spending by an agency. The board is responsible for making sure the state has enough liquidity available for funding day-to-day operations while also protecting it from inflation.
There are several loan and loan insurance programs for business, industrial and broadband development in state code that involve taking Board of Treasury Investments funds and providing them to the state Economic Development Authority to be used for development purposes. These are different than the venture capital program in the audit – which was just giving money to directly to companies to invest – but still involve the use of taxpayer funds.
When lawmakers put programs like these in law, the Treasurer and the treasury investments board are required to transfer the money to EDA, but have little oversight to guarantee the money is managed properly once it goes to the EDA.
"The money just went over to the EDA and then they lost track of that as it went over in block grants," Moore said on "Talkline."
Moore defeated six-term incumbent Treasurer Perdue in the most recent election, so he'll take over as chairman of the Board of Treasury Investments.
Even before the audit was released, Treasurer Moore was working with legislative leaders on proposals to strengthen his office's oversight powers.
"This is my pledge to West Virginia taxpayers: We are going to be vigilant stewards of your money," Moore stated. "The days of squandering your tax dollars on shady deals and reckless investments are over. We're going to make these agencies operate with complete transparency and accountability to protect your money from waste, fraud and abuse."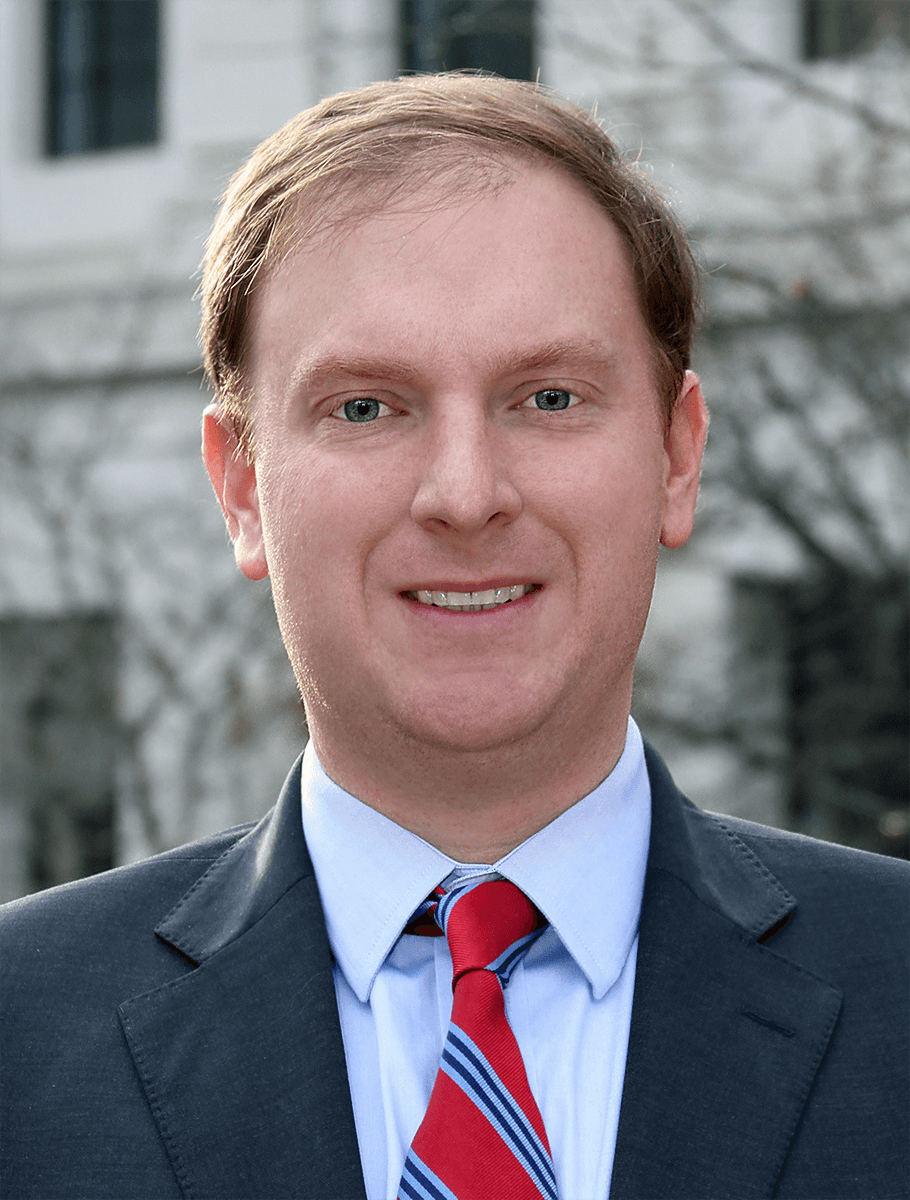 State Auditor J.B. McCuskey — whose office is separate from the Legislative Auditor that compiled the review of the venture capital investments — said venture capital is an important tool for West Virginia's economic growth.
But McCuskey agreed that the state needs more powers to review such investments in a timely manner.
"This is a risky investment no matter what," McCuskey, a Republican said today on MetroNews' "Talkline."  "One of the biggest problems with this is we didn't look at it for 20 years."
When taxpayer money is being used, he said, authorities can't just let such investments remain unchecked. He pointed toward legislation the Auditor's Office has pushed for the past couple of years, aiming at greater accountability.
In this case, McCuskey said, "The biggest problem to me is people stopped looking or stopped caring."
.@WVAuditor J.B. McCuskey speaks with @HoppyKercheval about the Legislative Audit showing WV lost $25 million on a high risk loan program. WATCH: https://t.co/wkudfIRZCB pic.twitter.com/w0NPYzudKt

— MetroNews (@WVMetroNews) January 27, 2021