CHARLESTON, W.Va. — The Biden administration has taken multiple actions in its first seven days to address climate change, which has some West Virginia officials worried about the related effects on a state reliant on fossil fuels.
President Joe Biden signed executive orders Wednesday aimed at doubling offshore wind production by 2030, requiring agencies to eliminate fossil fuel subsidies, and conserving at least 30% of the nation's lands and waters when the next decade starts, among other things.
The interior secretary will also pause new oil and natural gas leases involving federal lands and waters, and review all existing leasing and permitting practices.
Biden stressed during remarks his administration is not banning fracking.
Biden's actions also address regions dependent on coal and other fossil fuel industries; an interagency group will determine ways to reutilize brownfield sites and other properties for new economic projects, and a White House council will focus on the impact of fossil fuels on disadvantaged communities.
"We're never going to forget the men and women who dug the coal and built the nation," Biden said. "We're going to do right by them and make sure they have opportunities to keep building the nation and their own communities and getting paid well for it."
Wednesday's actions followed last week's steps revoking the permit for the Keystone XL oil pipeline —which would have transported oil from Alberta, Canada to Nebraska — and returning the United States to the Paris climate accord.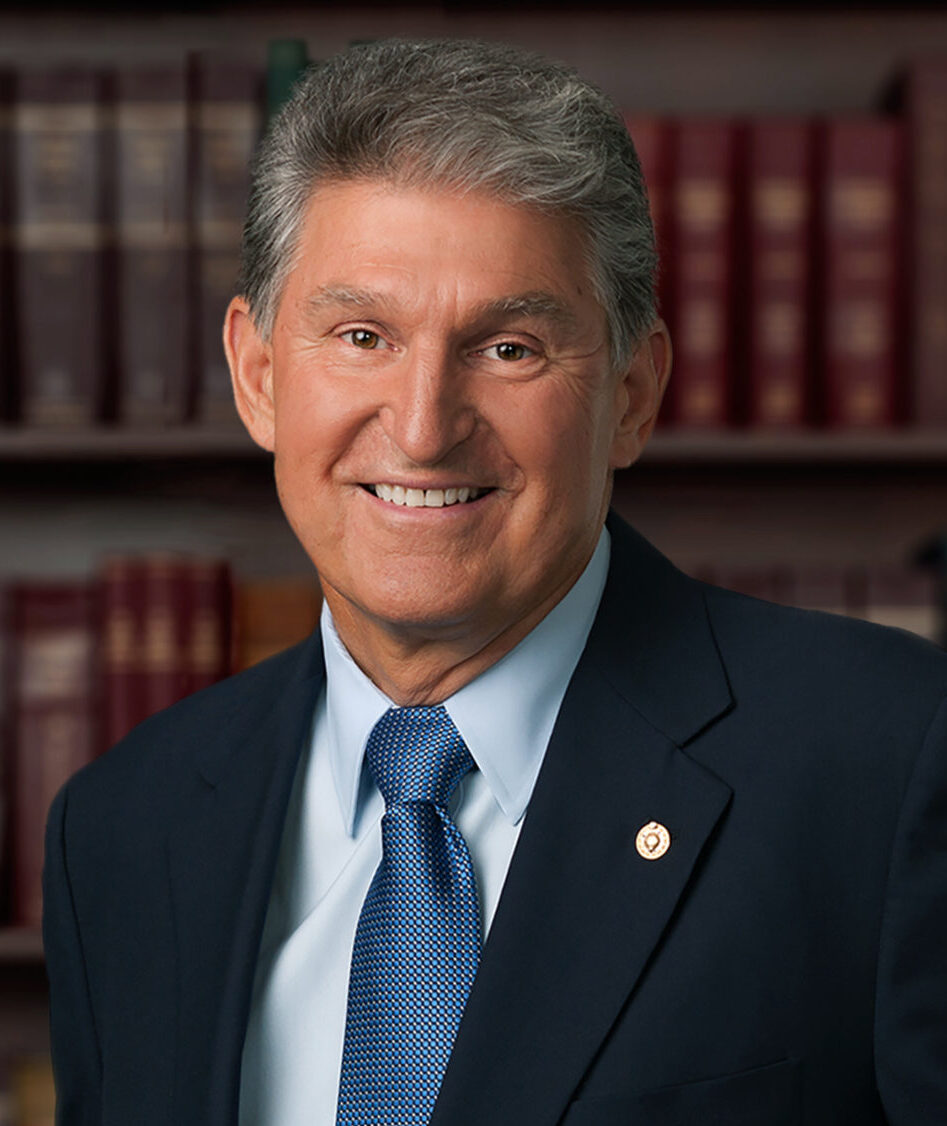 Former President Donald Trump withdrew the United States from the climate agreement requiring countries to reduce greenhouse gas emissions.
Sen. Joe Manchin, D-W.Va., spoke to the White House ahead of the president's actions. The incoming chairman of the Senate Energy and Natural Resources Committee, Manchin shared his commitment to addressing climate change and ensuring the United States is energy independent.
"Today's executive orders also commit the Biden Administration to focus on reinvesting in communities that have seen the loss of traditional energy jobs, like many in West Virginia," he said. "I intend to hold the Administration to this while ensuring that the burden of any acceleration in already changing markets is not unduly placed on these communities that powered our nation to greatness. I stand ready to work with this Administration to ensure West Virginia communities see these much needed investments."
After Biden's actions on Inauguration Day, Manchin said the United States has to lead on addressing climate change, noting all nations must be equally held accountable to the Paris climate agreement.
"To reestablish U.S. leadership and solve the climate challenge, we must use every tool, natural resource, and technology at our disposal in the cleanest way possible; we must create jobs in places like West Virginia and wherever traditional energy workers have been left behind; and we must work with our allies and trading partners and hold every nation accountable to our climate goals," he said Jan. 20.
Sen. Shelley Moore Capito, R-W.Va., described Wednesday's executive orders as a signal "America is heading backwards" on energy.
"Many of the decisions announced today should be made in Congress, not dictated from a presidential order. This type of government overreach leaves rural communities and union workers in the dust, just ask those who were working on the Keystone XL pipeline," she said.
During an interview with MetroNews last week, Capito raised concerns about the president's climate team and some members' past work in the Obama administration.
"In West Virginia, we remember the effects of this playbook originally created during the Obama administration," she said Wednesday. "America is a proud energy producer, and paralyzing an entire industry full of high-paying jobs and propping up hostile countries with fewer environmental regulations does little to combat global climate change and creates resentment at home."
Ahead of Biden taking the oath of office, Capito denounced his actions on the climate deal and Keystone XL pipeline.
"This virtue signaling comes at the expense of low-income and rural families that rely upon industries opposed by liberal environmental groups," she said last week.
"My constituents and I have not forgotten the harm brought by this approach under the Obama administration. In these next four years, it is imperative that Congress aggressively exercises oversight and pushes back on the worst impulses of Washington bureaucrats when it comes to West Virginians' way of life."
Capito will serve as the ranking member of the Senate Environment and Public Works Committee, which handles environmental policy and infrastructure issues.
Rep. David McKinley, R-W.Va., also scrutinized Biden. McKinley announced last week he will serve as the ranking member of the House Environment and Climate Change Subcommittee, which is part of the Energy and Commerce Committee.
"At a time when millions are struggling due to the COVID-19 pandemic, the last thing we need are policies that will eliminate thousands of good-paying American jobs, increase energy costs, and putting our economic and national security at risk," McKinley said.
McKinley claimed preventing oil and natural gas work on federal lands will have "virtually no impact on the climate."
"These actions are just part of their broader effort to do away with fossil fuels no matter the consequences to our economy and our security," he added. "The people who live in communities across the country, from the coalfields of West Virginia to the oil patch of New Mexico, are just collateral damage. No window dressing of a working group to help these areas in the transition can change that."
McKinley is the lead sponsor of a bill critical of Biden for re-entering the country in the climate agreement; House Resolution 59 states the Paris accord cannot be enforced with only White House approval. Rep. Alex Mooney, R-W.Va., is a cosponsor of the measure.
When asked about the Biden administration's policies during Wednesday's coronavirus briefing, Gov. Jim Justice said the United States cannot shift away from coal and natural gas at this time.
"I hope and pray the Biden people really know this, and I'm confident that they do because I've got to be confident all the time that people are good and they want goodness for our people and goodness for Americans," he said.
According to the U.S. Energy Information Administration, 41% of the country's generated electricity comes from natural gas, 19% from coal, 8% from wind, and 2% from solar. Natural gas and renewable energy use have increased amid coal's decline.
West Virginia produced 5.8% of the United States' natural gas and 13.2% of the country's coal production in 2019, with the state a distant second to Wyoming regarding coal (39.2%).
The Senate Energy and Natural Resources Committee considered Wednesday the nomination of former Michigan Gov. Jennifer Granholm as energy secretary. Granholm stressed the importance of addressing climate change and economic needs, detailing during her opening remarks how the 2008 recession affected the automobile industry and her state.
"I believe I was nominated by President Biden because I am obsessed with creating good-paying jobs in America," she said during her testimony. "Having been the governor of Michigan when the automotive industry was on its knees, I understand what it's like to look into the eyes of men and women who have lost jobs through no fault of their own."
Manchin pressed Granholm on energy security and helping states hurt by market changes.
"We know this transition is happening, and we cannot leave our people behind," Granholm answered.
"In West Virginia and in other coal states and other fossil fuel states, there is an opportunity for us to specialize in the technologies to reduce carbon emissions, to make those technologies here, to put people to work here, and to be able to look at other ways to diversify as well."
Manchin has expressed his support for the nomination.