CHARLESTON, W.Va. — U.S. Sen. Shelley Moore Capito, R-W.Va., and five Republican colleagues met with President Joe Biden on Thursday to discuss reaching a deal on an infrastructure package.
Capito, the ranking member of the Senate Environment and Public Works Committee, left the White House optimistic about finding a compromise between the Republicans' $568 billion legislative framework and Biden's $2.3 trillion proposal.
"All signals were very positive," Capito told MetroNews. "We're certainly not there yet by any stretch of the imagination, but there's a lot of desire to do something across the aisle that will result in some really good things for West Virginia and the rest of the country."
Capito is leading Republicans on the plan; Sens. Roger Wicker of Mississippi, Pat Toomey of Pennsylvania, Mike Crapo of Idaho, John Barrasso of Wyoming, and Roy Blunt of Missouri also attended Thursday's meeting.
Biden has met with multiple lawmakers this week about infrastructure, including Sen. Joe Manchin, D-W.Va., on Monday and congressional leadership on Wednesday. The president has stressed a goal of Memorial Day to make progress on a bipartisan agreement.
"The President thanked each of them for their engagement and underlined his commitment to historic funding for infrastructure that will deliver for America's middle class and help the country come back stronger from the economic harm caused by the coronavirus crisis," the White House said in a statement following the meeting.
The GOP framework focuses more on traditional infrastructure compared to Biden's plan, including $299 billion for roads and bridges, $35 billion for drinking water and wastewater systems, and $65 billion for broadband infrastructure. The president's plan funds traditional infrastructure projects and "human infrastructure" issues, such as child care and education.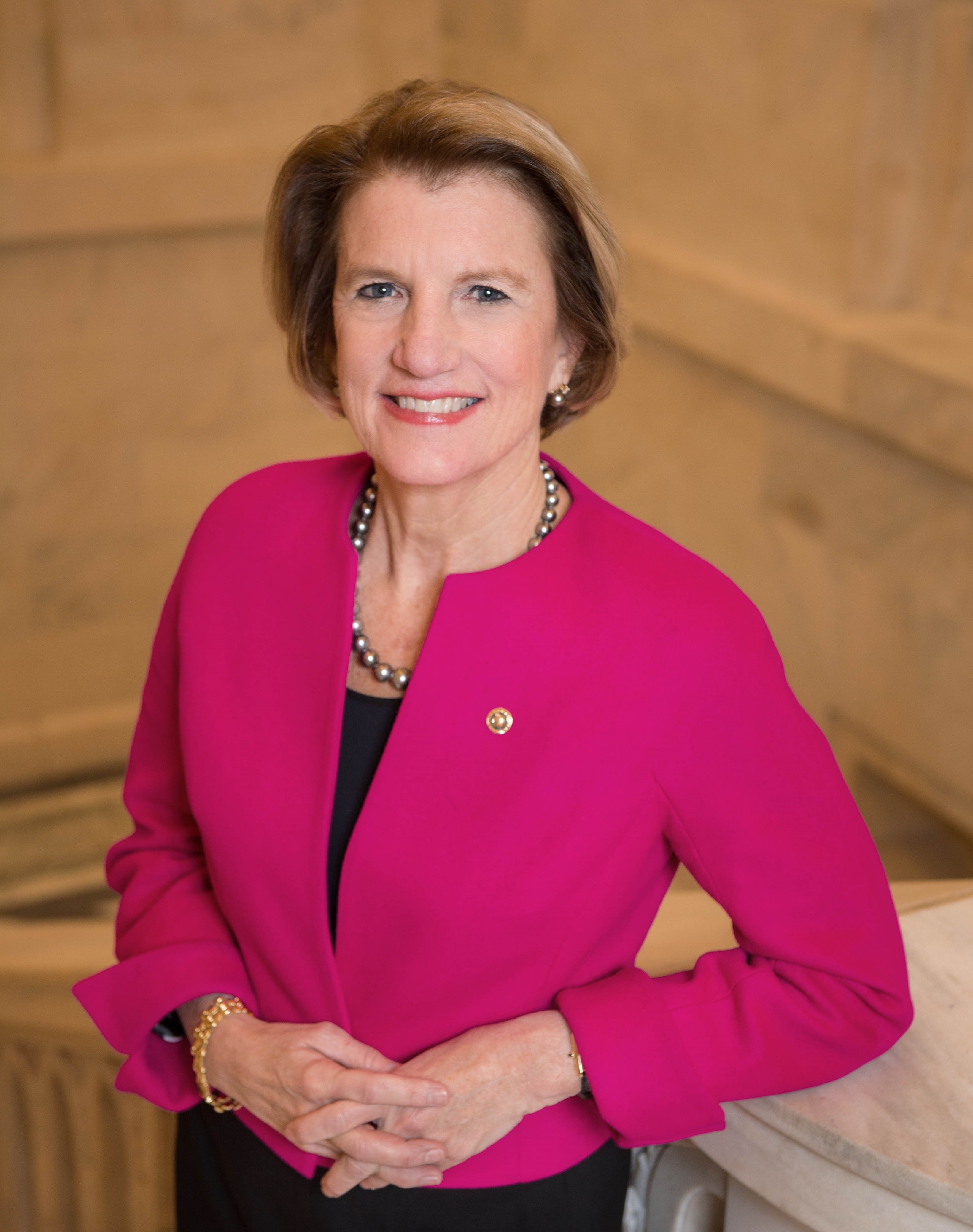 Capito said while "human infrastructure" is worth improving through legislation, there should be a measure addressing traditional infrastructure needs first. She added a compromise is more likely when comparing the two plans on traditional infrastructure projects alone.
"The $568 billion we put forward is actually very robust and the most we've ever spent," she said. "We're far apart on the dollars right now, but I think it's a matter of prioritizing what we really want and need, and then figuring out what that number is."
Capito did not suggest an ideal cost on a possible compromise, noting "the policy is going to drive the numbers."
"I don't want to negotiate to a preconceived number right now," she said. "We're willing to move, and he's willing to move. That's the important fact here."
There are also key differences between the two plans regarding revenue; Republicans have suggested adjusting user fees and repurposing unused federal dollars, while Biden has proposed multiple tax changes, including increasing the corporate tax rate from 21% to 28%.
Republicans, including Capito, supported lowering the corporate tax rate to its current level in the 2017 tax law.
Topics mentioned during Thursday's meeting related to revenue included enforcing levy fees on people who drive electric cars, using unspent coronavirus relief funds and attracting larger private sector investments.
"We've got a lot of ideas. We're just going to have to get more specific with him and run it by him to see what he thinks," Capito said.
Biden asked the senators to provide a more detailed framework about proposed spending and possible revenue sources. Capito said senators will be expanding the plan over the weekend.
"He was very open to discussion and negotiation," she added on Biden.
"It's incumbent upon us to come forward with a way to pay for this, and we are geared up and ready to do that. I think that will lead us to the next major conversation."
Capito was one of 10 Republican senators who met with Biden and Vice President Kamala Harris in February about a coronavirus relief package. The coalition put forward a $618 billion alternative to the Biden administration's $1.9 trillion plan. The president and congressional Democrats went forward with their proposal, in which Biden and the Republican group accused each other of being unwilling to cooperate.
Capito said people should be hopeful about a possible deal; the Senate late last month passed a $35 billion bill on water infrastructure 89-2, and Capito is working with Environment and Public Works Committee Chairman Tom Carper, D-Del., on a transportation infrastructure measure.
"We did agree that if at some point if it were still too far apart, then we're going to part friends and say we couldn't do it," she said. "It would be a big disappointment to not only me but to a lot of people. At this point, I think everybody's pretty optimistic."
Manchin told reporters Tuesday his discussion with Biden was an opportunity to understand the direction of negotiations, saying he believes Congress can pass a bipartisan infrastructure package.