The president of one of West Virginia's teachers unions was walking up to testify about a "curriculum transparency" bill when a majority of delegates voted to halt discussion of the legislation.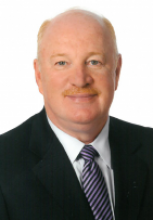 Dale Lee, whose testimony never got started, still has a blunt assessment.
"This is just going to drive more and more teachers out of the profession," he said today on MetroNews' "Talkline."
House Bill 4011 is called "The Anti-Stereotyping Act."
The bill would require schools or school systems to publicly post any personnel training materials related to issues such as nondiscrimination, race or sex. Instructional materials about those topics would also have to be posted publicly. A revised version of the bill removed a requirement to post lesson plans.
Another section of the bill would forbid schools from embracing stereotypes based on race, sex, ethnicity, religion or national origin. The bill specifies that individuals should not be blamed "for actions committed in the past by other members of the same race, sex, ethnicity, religion, or national origin."
The House Education Committee talked about the bill for about an hour and a half, asking questions of other experts, before stopping. A majority of committee members, all Republicans, voted to advance the bill.
Lee would have testified that the bill adds unnecessary bureaucratic chores for teachers and school systems having to upload the materials.
And although the bill does not prevent the factual discussion of historic events, Lee is concerned that the practical effect would be to make teachers doubt whether the free flow of classroom discussion might steer afoul of the policy.
"A lot of my best lessons were where we would start going down a road and the kids' questions would lead us down a different road. Now as a teacher, do I go down that road?" asked Lee, president of the West Virginia Education Association.
"Am I in violation of this bill because I didn't post it beforehand?"
The bill does not state a punishment for those who might run afoul. Instead, it is cast as a tool for parents and community members to learn what diversity training or lessons surrounding race or sex might be in use by school systems.
Lee said that kind of transparency already exists through curriculum teams, local school improvement councils or standards available on the state Department of Educations' website.
"You can see every standard being taught from pre-K through grade 12. You can do that now," he said.
Critics of the bill have suggested it could have a chilling effect for discussions about the way factors such as sex, race or ethnicity have affected American society.
"We're teaching kids to be critical thinkers. Don't you agree that's important for all? You have to be able to be a critical thinker," Lee said.
"It would not prevent that, but it would say – for example if I were teaching something parents disagree with they can say I'm breaking the law."
What is @WVEADaleLee opinion on HB 4011, the curriculum transparency bill? He states his opinion to @HoppyKercheval. WATCH: https://t.co/yCFQ3nDJuy pic.twitter.com/XSDo2o2LCi

— MetroNews (@WVMetroNews) February 4, 2022
Legislatures in at least a dozen states have introduced similar bills. For example, Republicans in Michigan's Legislature introduced a curriculum transparency bill on Wednesday. In Iowa, lawmakers this week began consideration of a bill that was part of the governor's priorities.
The lead sponsor in West Virginia, Delegate Chris Pritt, said the legislation is meant to help community members know what's being taught in schools.
"The attempt here is to address certain divisive concepts that are being taught in West Virginia and throughout the country," he said on "Talkline."
"The basic idea here is that certain ideas are being taught about a person being judged based on the color of their skin, that certain individuals are superior or inferior based on the color of their skin," Pritt said.
"That's what we're trying to address here. And when certain divisive concepts are going to be discussed, things along the lines of non-discrimination, bias — if a school is going to be getting into teaching those things, there should be some transparency."
Pritt described some examples of classroom activities, although he provided few details.
"We're not going to be teaching our children that they should be blamed for things over which they had no control whatsoever," he said. "We can teach historical fact, but we can't teach that a certain group based on race or sex or ethnicity can be blamed for it."
.@pritt4thepeople is the lead sponsor for HB 4011, which is the Anti-Stereotyping Act. Pritt joins @HoppyKercheval to discuss his intent with this act. WATCH: https://t.co/yCFQ3nDJuy pic.twitter.com/kLgbr5TAis

— MetroNews (@WVMetroNews) February 4, 2022
Fred Albert, president of the American Federation of Teachers-West Virginia, also objected to a chilling effect on classroom instruction.
"Teachers should be able to discuss accurate history, present multiple perspectives and teach students to become critical thinkers and formulate educated viewpoints. This bill is a political football to siphon support from public schools and nothing more than a vehicle to divide and distract constituents during an election year," Albert said.
"It does nothing to address the real issues in public education such as the teacher shortage or the pandemic-related challenges facing our students."
The bill next goes to the House Judiciary Committee.
Lee said he would be happy to stand up and say what he thinks.
"I hope they ask me to testify in House Judiciary," he said, "and I'll give it another shot."