CHARLESTON, W.Va. — Former President Donald Trump praised U.S. Rep. Alex Mooney, R-W.Va., as a "warrior" in an effort to boost the congressman's campaign in the Republican primary for West Virginia's 2nd Congressional District.
Trump and Mooney participated in a 12-minute tele-rally Tuesday, a week before Election Day. Voters have already been voting as the state's early voting period continues through Saturday.
"We have to make sure that we vote for this great gentleman," Trump said. "A friend of mine, and really a warrior in every sense of the way."
Mooney and Rep. David McKinley, R-W.Va., are running for the Republican nomination in the May 10 primary. The state Legislature last fall approved a congressional map placing Mooney, a Charles Town resident, and McKinley, a Wheeling native, in the same district; West Virginia is losing one of its three House of Representatives seats because of population changes between the 2010 and 2020 censuses.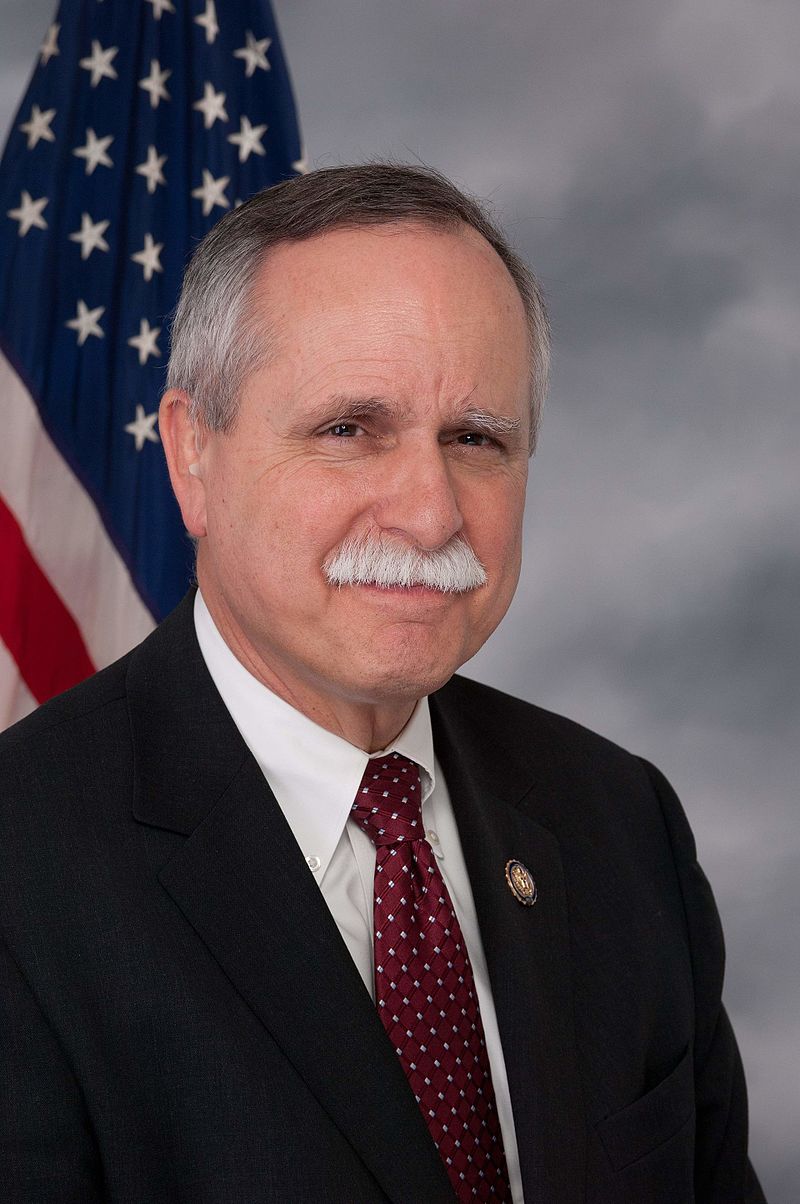 McKinley began serving in the House in 2011, and Mooney joined him four years later.
Trump has attacked McKinley for supporting last year's infrastructure law and a commission to investigate the January 2021 riot at the U.S. Capitol. Mooney has echoed the criticisms during his campaign efforts.
McKinley and 12 other House Republicans voted for the Infrastructure Investment and Jobs Act, in which West Virginia will receive billions of dollars for projects related to utility upgrades, broadband expansion and road improvements.
Sens. Joe Manchin, D-W.Va., and Shelley Moore Capito, R-W.Va., played influential roles in the Senate to get the measure to the House of Representatives.
Trump contended the legislation "wasted hundreds of billions of dollars on the Green New Deal," a separate proposal focused on reducing fossil fuel usage and increasing renewable energy utilization. McKinley has criticized the policy framework.
"McKinley was in there fighting for it, and that's against the interests of West Virginia," Trump said regarding the infrastructure bill.
The Mooney campaign asked a poll toward the end of the event about supporting the "$1.2 trillion uninfrastructure bill."
"I opposed that package, as did almost every Republican except the 13 sellouts who helped put it over the top and passed this bill that didn't go through committee and disrespected Republicans," Mooney said. "They didn't work with Republicans. They just used these 13 to help pass the bill."
McKinley additionally voted to create a commission for investigating the U.S. Capitol insurrection, in which Trump supporters stormed the legislative building as Congress worked on certifying the 2020 presidential election results. McKinley opposes the current House Select Committee conducting an inquiry into the riot.
"McKinley also betrayed Republican voters in West Virginia and the great people of West Virginia," he said. "You know, I won there twice, and I won by just about record-setting numbers."
Trump carried West Virginia in the 2020 election with 68.6% of the popular vote. While he earned more votes in the 2020 presidential election, his margin of victory in 2016 was larger.
Trump continues to argue about the previous presidential election results and unproven claims of voter fraud. The Trump campaign and the former president's allies pushed multiple legal challenges following the 2020 election in hopes of changing the results, but the efforts were unsuccessful.
Mooney supported a Texas-led lawsuit related to the results of Pennsylvania, Georgia, Michigan and Wisconsin. He additionally backed legislation supporting Trump's efforts and investigating election fraud in the previous election.
Mooney also opposed certifying the election results from Pennsylvania and Nevada. President Joe Biden won both states.
"We had an election that was a disgrace, and [I] got more votes than any president in history," Trump said Tuesday. "We got more votes than any president in history, and you saw what happened. Everybody on this line probably agrees with me that it's a disgrace, but we have warriors like Alex, and we're going to get it all back."
Mooney maintains a financial advantage over McKinley with Election Day looming; reports filed to the Federal Elections Commission note Mooney had $873,876 on hand compared to the McKinley campaign with $510,276 as of April 28. McKinley also loaned $220,000 to his campaign this week on top of a previous $500,000 contribution.
Other Mooney endorsements come from two of his House Freedom Caucus colleagues, Rep. Lauren Boebert of Colorado and Rep. Ronny Jackson of Texas.
Gov. Jim Justice, an ally and friend of Trump, endorsed McKinley in February. He said in a McKinley advertisement that the congressman "stands with Trump." Former Secretary of State Mike Pompeo, who worked under Trump, has also backed McKinley.
Manchin starred in a recent advertisement for McKinley. The senator criticized Mooney for arguing McKinley's vote on the infrastructure bill allowed the House to pass a sweeping domestic policy proposal. McKinley and Mooney voted against the Build Back Better framework, and Manchin additionally rejected the plan.
"Alex Mooney has proven he's all about Alex Mooney," the Democratic senator says in the advertisement. "But West Virginians know David McKinley is all about us."
In a statement to MetroNews, McKinley campaign manager Kevin Stephens mentioned the congressman voted more in line with the Trump administration than Mooney. Statistics website FiveThirtyEight notes McKinley voted 92% of the time with Trump compared to Mooney's 86.7% rate.
"He stood with President Trump on key issues — including building the border wall to help keep deadly drugs like fentanyl out of West Virginia — while Alex Mooney voted against the wall four times. He worked alongside President Trump to make America energy dominant," Stephens said. "He will continue advocating for the Trump policies that made America stronger."