FAYETTEVILLE, W.Va. — A Fayette County father and two women are going to prison for 3 to 15 years for mistreating the man's young daughter and then ignoring her when she got sick before she died.
Eight-year-old Raylee Browning's father, his girlfriend at the time and her sister were sentenced Friday in Fayette County Circuit Court after previous convictions on charges of child neglect causing death.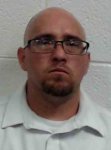 Fayette County Circuit Judge Paul Blake, who sentenced all three defendants separately Friday, told Raylee's father Marty Browning "any decent father would have scooped her up and took her to get help."
Raylee Browning was underweight when she died the day after Christmas in 2018. The cause of death was sepsis caused by a bacterial pneumonia infection.
Blake chided Marty Browning for going to sleep on Christmas night while his little girl was dying.
"You went to sleep that night while your child was dying and you didn't care enough to do anything," Blake said.
The jury hearing the June trial agreed with the prosecution that the defendants should have sought medical care for Raylee when she became ill. The defense argued their clients had to make a quick decision and made the wrong decision but it wasn't criminal. Prosecutors said the three didn't want to take Raylee for treatment because they knew there would be more questions.
The week-long trial included testimony about CPS referrals that did not result in action. Defense attorneys said it was proof there was no abuse in the home. The jury found the defendants not guilty on the more serious felony charge of child abuse resulting in death.
Earlier Friday, Blake sentenced Julie Titchenell Browning, who Marty Browning was dating at the time of Raylee's death.
"Where is your decency? You stood by and watched this child die," Blake said.
Browning told Blake she wished she would have done more to help Raylee.
Sherie Titchenell, Julie Browning's sister, told Blake during her sentencing that she loved Raylee.
"I wish I would have seen more signs and symptoms," she said.
Blake said told Titchenell, "I don't think you cared what happened to her. The person who showed the most emotion was the EMS person you handed Raylee's body to. If you had taken the steps of any caring, humane individual she would be alive today."
There was other emotional testimony during the sentencing hearing.
Raylee's biological mother, Janice Wriston, told Marty Browning he can't ignore their daughter is dead.
"You failed her horribly. You had to notice her losing weight," Wriston said. "You can't pretend that our daughter isn't gone and I blame you."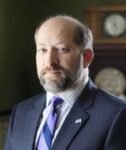 Special Prosecutor Brian Parsons said justice was served even though it may not feel like it.
"This is what justice looks like at the end of a case like this," Parsons said. "It doesn't feel that way because it's hard to imagine the loss of an 8-year-old child."
Parsons predicted the three defendants would spend more than 3 years behind bars.
"My thought is they will serve more than three years. The parole board will look at both their conduct that led them to be in prison and their conduct while they are in prison," Parsons said.
Judge Blake denied a number of defense motions and place all three defendants in the custody of the state Division of Corrections and Rehabilitation.
WJLS reporter Keith Thompson contributed to this story.